Determining a metal forming method for the next metal processing project can be a daunting task. Quality is the most important, but reducing costs is also very important. After all, if you are discussing the advantages of using roll forming or CNC press brake bending in your next metal manufacturing project, there are several factors to consider.
In the end, your decision may depend on the answer to this question: Which method can achieve the required quality with the lowest overall production cost? Read on, we compare roll forming with press brakes, and analyze the impact of each process on design and project costs.
1. What is press brake bending?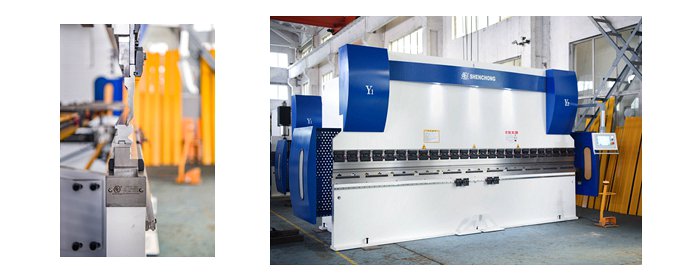 The bending machine is a machine that can bend thin plates. Its structure mainly includes a bracket, a working table and a clamping plate.
The working table is placed on the bracket. The working table is composed of a base and a pressing plate. The base is connected with a hinge and a clamping plate. Connected, the base is composed of a seat shell, a coil and a cover plate, the coil is placed in the recess of the seat shell, and the top of the recess is covered with a cover plate.
When in use, the wire is energized to the coil, and the gravitational force is generated on the pressing plate after being energized, so as to realize the clamping of the thin plate between the pressing plate and the base. Due to the electromagnetic clamping, the pressing plate can be made into a variety of workpiece requirements, and the workpiece with the side wall can be processed, and the operation is very simple.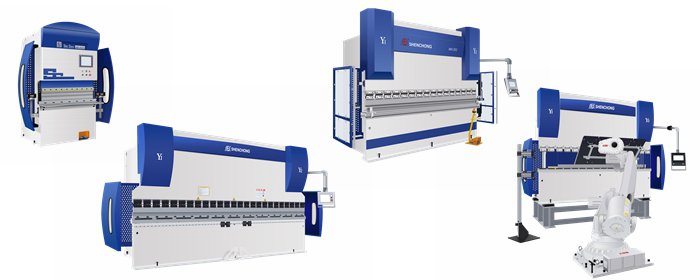 There are several different types of press brake:
- Mechanical press brake: it's normally with NC type controller, less and less factories to choose them for quick production.
- Hydraulic press brake: Uses hydraulic oil and a hydraulic pump as a power source with CNC controller, economic cost & good performance is popular with many metal processing factories.
- Servo-electric press brake: Uses a servo-motor that forces the ram to move vertically, faster working efficiency is also great choice.
- Hybrid servo press brake: two servo-motors as the main power with the fastest bending speed & the best bending accuracy, but also the highest cost.
2. What is roll forming?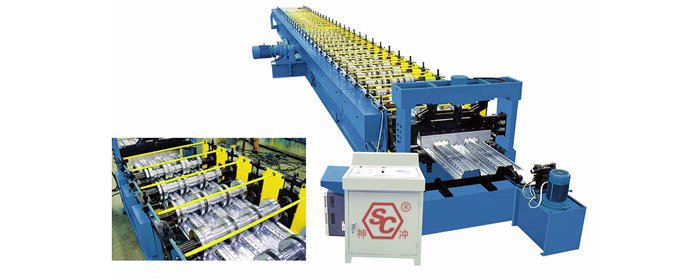 Roll forming machines (or metal forming machines) use long strips of metal (most commonly coiled steel) to make specific configurations.
In most applications, the required cross-sectional profile of the workpiece is specifically designed for the machine to bend metal as needed. In addition to roll forming, these machines also perform many metal processing tasks, including material cutting and roll stamping.
In most cases, the roll forming machine works in a continuous cycle. The material is fed into the machine, where it continuously passes through each stage of operation to complete the end of the final product.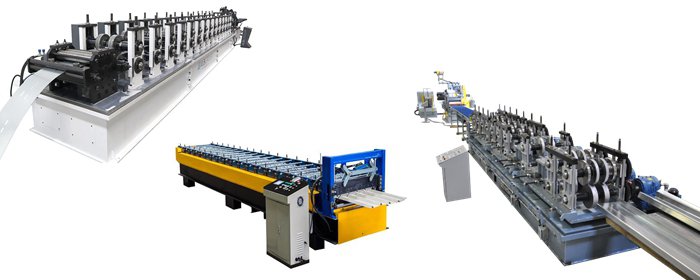 Types of roll forming machines include:
- Single duty roll forming machines: Uses strategically positioned rolls to work on a specific cross-section of the profile connected to each spindle.
- Standardized rolling machines: Uses outbound supports that are easily accessible to operators. The spindle can easily be removed.
- Side-by-side machines: They accommodate multiple profiles that contain various rolling tools.
- Double headed machines: Contains two separate sets of rolling shafts and housings.
- Rafted machines: Has housings and spindle shafts with common rolling tools mounted on them.
3. How to consider when choosing a better metal forming method?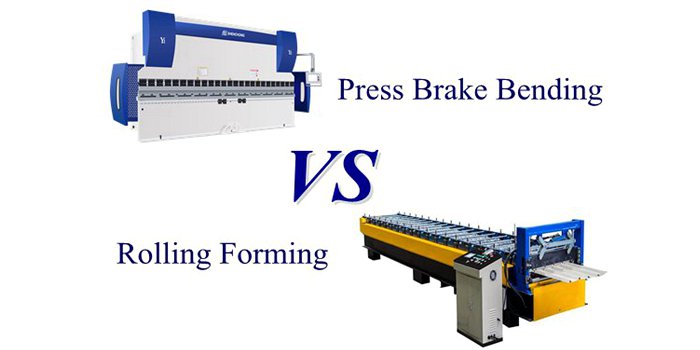 Here are four factors to consider before choosing between press brake bending machine and roll forming machine for your reference.
1) The max. Plate Length
The length of the sheet is critical to the manufacturing method you choose.
For longer parts, it is better to use a roll forming machine rather than a bending machine. This is because the press brake bending machine cannot handle the manufacture of longer parts. Before entering the press brake, the material of the press brake must be divided, pressed into pieces and cut into a certain length. Long parts such as slit coils can be directly added to the roll forming line.
2) Metal Processing Design
Before choosing a manufacturing method, please consider your workpiece design and desired shape. Press brake bending machines and roll forming machines follow different working processes, and the length of each process is different, depending on the complexity of your bending shape. For example, a bending machine can only handle a certain number of bends, and each bend requires a separate impact. But roll forming can form complex linear shapes in one pass, thereby reducing production time and cost.
3) Plate Material Selection
Certain manufacturing processes work better when using specific materials. The material you choose can make the most of your manufacturing process and even save your cost. Press brake bending machine and roll forming machine are mainly suitable for lighter materials, such as ordinary carbon steel(Q235/Q345) or stainless steel. High-strength materials are not easy to bend and shape for press brake bending machines and roll forming machines.
4) Tools Costs
The tooling cost between press brake bending machine and roll forming machine is usually the same. The price usually depends on the type of project you are doing. Generally, the larger the volume used for roll forming machine, the lower the tool cost per piece. If the volume is small, then the press brake bending machine tools may be the most cost-effective choice.
When you are sourcing your next fabrication project, consider each of the four factors discussed in this post. The most important element is to align with a strategic fabrication partner that will help you make the most of your decision. Since 2002, SHENCHONG is proudly providing a vast range of sheet metal processing machines including press brake bending, shearing machine, roller rolling machine & grooving machine, etc. Their years of industry experience assures superior quality and customer satisfaction, and also looking forward to your any kind consulting of all kinds of sheet metal processing machines.