WEK CNC Hydraulic Press Brake Machine for Sheet Metal Plate Bending. Servo Electric Press Brake, Multi-Axis High-end Series.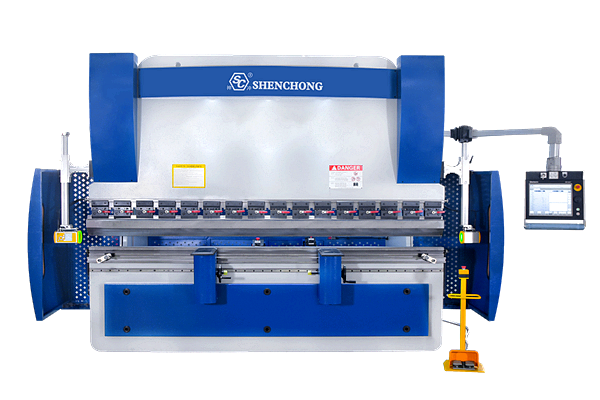 - The whole steel plate of high quality CNC hydraulic press brake is welded and the stress is eliminated by the vibration after tempering sandblasted and sprayed with anti-rust paint.
- The machine frame is processed by imported CNC three-dimensional processing center, which ensures the parallelism and verticality of each installation.
- The hydraulic CNC press brake machine has good rigidity and stability.
- Adopt Hydraulic transmission to ensure stable and reliable operation.
- Use electro hydraulic servo system, full closed loop feedback control synchronization.
- Bending machine throat deformation prevention system to ensure the accuracy of bending.
- Comfortable operation and state-of-the-art technology significantly improve the bending efficiency.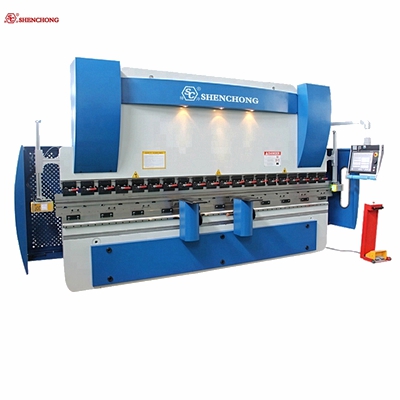 Bending capability: 40-1200 Tons
Bending length: 1320-10000MM
Intelligent Manufacturing Redefine Your Future!
You can also check with our hybrid press brake or tandem press brake for more press brake machine models.
Shenchong China CNC Press Brake - Advantages and differences:
- Upward press brake bending design: low noise level and stable working condition.
- Double guide rail structure: sliding block runs more smoothly.
- Slow return function: users can better control the sheet metal.
- Multi-axis available: 4 axis, 5 axis, 6 axis, 7 axis, 8 axis
- CNC crowning: Mechanical or hydraulic table crowning.
- Upper punch compensation.
- Back gauge controlled by computer system, able to bend complex workpiece.
- The bottom dead center has holding time and can be programmed for various precision requirements of different parts.
- Adjustable bending speed with fastest speed of 180-200mm/s.
- Higher precision and higher efficient than torsion bar synchronous press brake.
- Famous European brands controller available: DELEM, CYBLEC, ESA, ELGO.
- With more than 6 axis, it can be connected to ROBOT.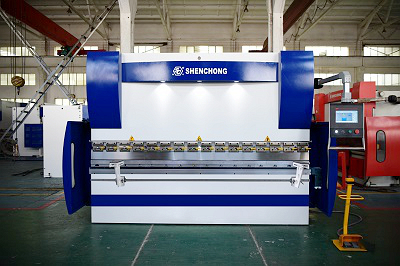 CNC Press Brake Standard Components:

- ESA S630 CNC control unit
- 4+1 or more axis CNC
- Y1, Y2 precision ram positioning
- Standard X and R-axis
- CNC dynamic crowning
- Large open height/ stroke/ throat depth
- Double section arm NOK seal ring
- Schneider and ABB electric components
- High Siemens efficiency motor
- Stand By Function for energy-saving drive
- Rear cover: Safety barriers (Category IV)
- Sheet metal frontal supports
- SUNNY Pump
- ABBA Ball screw and linear guide
- Rear stop fingers 3 pieces and double linear guide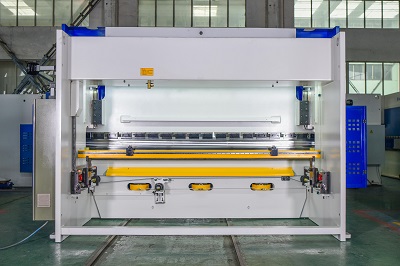 Hydraulic CNC Press Brake Details

Hydraulic Press Brake Upper and Lower Die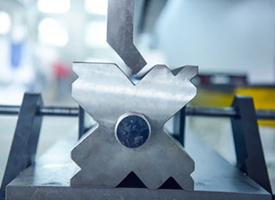 Customized hydraulic press brake punch and dies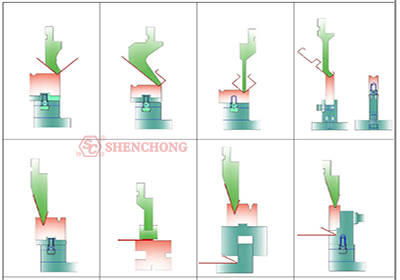 CNC Hydraulic Press Brake Applications:
All factories need to use press brake can choose Electro-Hydraulic CNC Press Brake.
For different kinds of sheet metal bending process.
- Decoration industry: chassis, cabinets, elevator, doors and windows, curtain wall, etc.
- Construction industry: steel structure, , tower, bridge, etc.
- Mechanical equipment manufacturing: environmental protection equipment, animal husbandry equipment, solar energy equipment, heat insulator, transformer, etc.
- Electric appliance and power industry: electric pole, lamp pole, electrical equipment, electronic device, etc.
- Automobile and ship industry
- Aerospace Industry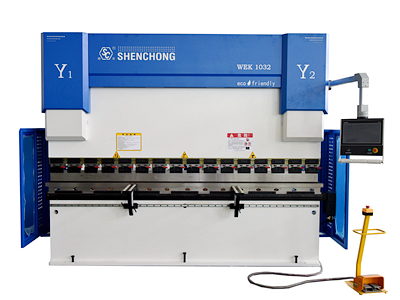 Clients and Shipment:
Top press brake factory – Shenchong exported CNC press brake to more than 70 counties globally in past 20 years.
We can ship CNC press brake machine in 20GP, 40HQ, 20OT, 40OT, 20FR, 40FR OR BULK by sea freight or railway.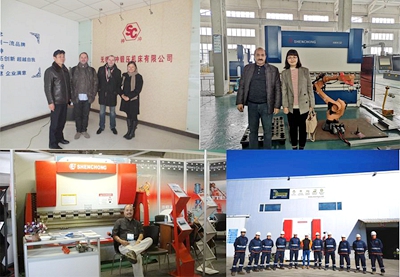 Our Service:
Shenchong is a hydraulic press brake manufacturer with full exporting experiences in the worldwide:
1. Installation Services
Installation Services are available with all Our machines. We dispatch technician to customer's factory for installation and pre-operation of machines. (Customers only need to pay the airfare and hotel)
2. Training Service
Our technician is available to your factory and offer training of how to use our machines. As well, you may send your technician.
to our company to learn how to operate machines.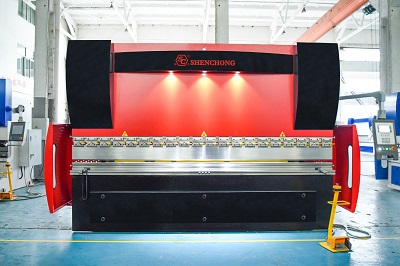 SHENCHONG Hydraulic Press Brake Machine Pre-Sale FAQ:
Q: How to get an accurate press brake quotation from SHENCHONG?
A: Every customer can get hydraulic press brake machine price from us. Please provide us the details of material, max thickness and max width.
Q: Can you do OEM service?
A: Yes, we can. your design is accepted, your own logo can be used on the machine.
Q: What's the shipping cost from China to your country?
A: We can send machine to your port or door address by sea or airplane. please kindly tell us your nearest port or address with postcode. we have reliable shipping agent to insure the safe convenient and time delivery. Our CNC press brake price is affordable, contact with us today!
Q: Do you accept LC payment?
A: Yes, normally our payment is 30%+70% T/T, LC payment is also acceptable.
Q: What about commissioning service?
A: We can offer commissioning service, the buyer need to afford plane tickets.
Q: Do you offer teaching & training?
A: Yes, we provide detailed machine user manuals and train videos, or customers can set a video call with our sales and engineers.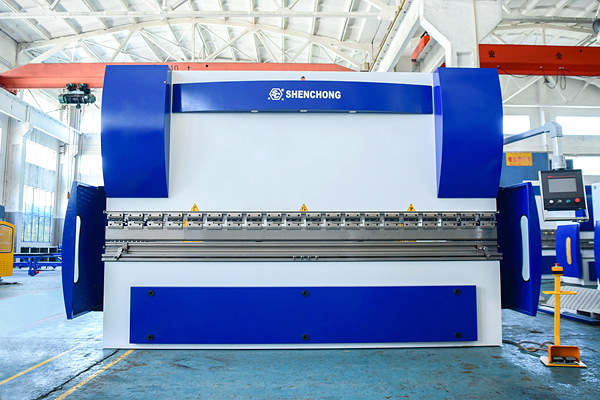 CNC Press Brake Q&A:
Q: Why buy a new CNC press brake bender?
A: The steel or metal products you can see everywhere in your daily life are mostly processed by CNC brake press. It is necessary to buy a new CNC press brake machine to improve your productivity and efficiency!
We focus on producing automatic CNC hydraulic press brake, hybrid servo press brake and robotic press brake. New cost-effective CNC hydraulic press brake machinery means higher automation level, which can help to save your working time and labor cost, enhance your enterprise image and strength, and bring you great benefits!
Q: Where can I find cost effective CNC press brake for sale?
A: CNC press brake machines for sale on Shenchong.com are all factory direct with reliable and guaranteed quality. We guarantee that every sheet metal CNC press brake machine is brand new and never used!
As a professional original press brake manufacturer with 18 years of experience, ShenChong offer warranty and technical support to customers. We integrate design, R&D, production, sales and service. You will enjoy high-quality services and high-precision, durable machines at a low price.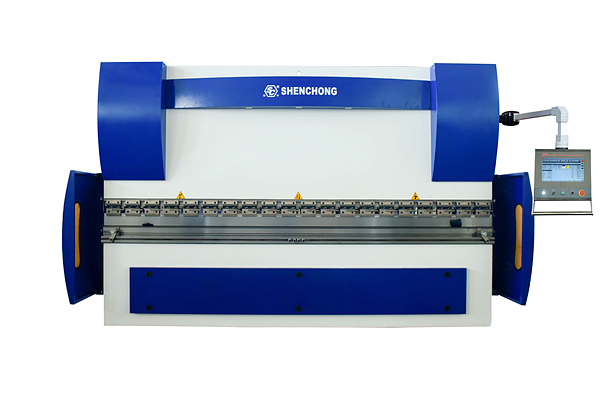 Q: Why choose Shenchong press brake machine?
A: Shenchong is one of the top 5 cnc hydraulic press brake brands from China with full experience in exporting and excellent global market reputation. Shenchong press brake for sale has ISO9001, CE and all other certifications as quality trust endorsement.
SHENCHONG NC/CNC hydraulic Press brake machinery is widely used in mechanical equipment, elevator, curtain wall, light pole, electric pole, door and window, cabinet, electric equipment, environmental protection equipment, energy equipment, automobile, aircraft, aerospace, military industry, construction, decoration and many other industries.
Direct factory price and experienced over-sea after sales team not only provides best CNC press brake price but also eliminate customers' concerns about any bending machine problems.
Q: How Can I choose press brake machine model?
A: Browse hydraulic CNC press brake machines now at Shenchong.com! Tell us your sheet metal plate information (thickness, length and material type) and your contacts, SHENCHONG will choose the best press brake machine model for you and send you quotation.
We provide various hydraulic CNC press brakes for customers to choose. We have 100 ton press brake, 125 ton press brake, 160 ton press brake, 200 ton press brake, 250 ton press brake, 300 ton press brake for sale in stock. We also have 400 ton, 500 ton, 600 ton press brake for sale. You can buy excellent metal press brake at a reasonable price with discount. For larger machine model or you need customized model, welcome to drop email to info@shenchong.com or send message to Whatsapp:+86-15895075134
Q: Can we visit the CNC press brake factory?
A: Yes, of course. Welcome to visit our factory and check the CNC brake press quality on spot. After you confirm the visiting time, tell us in advance, then we will go to airport or train station to pick you up on time. Any question will be solved on spot at first time.
Also, if you want to visit our CNC press brake factory online, you can contact with our sales, they will arrange video call with you.