3015 1500W Single Platform Metal Sheet Fiber Laser Cutting Machine Parameter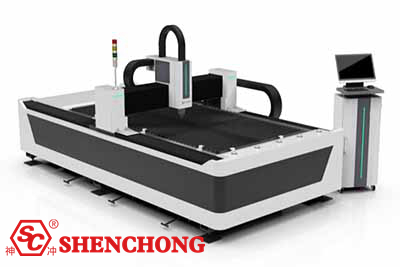 Model: SC-S 3015
Effective stroke:
- X axis(mm) 3050
- Y axis(mm) 1050
- Z axis(mm) 100
Position accuracy:
- X axis(mm/m) ±0.03
- Y axis(mm/m) ±0.03
- Z axis(mm/m) ±0.01
Repeated accuracy:
- X axis(mm) ±0.02
- Y axis(mm) ±0.02
- Z axis(mm) ±0.005
Max position speed( m/min): 100
Acceleration (G): 1-1.2
Work table bearing(kg): 1000
Protection level: IP54
Work table bearing(kg): 1000
Machine weight (KG): 3500
Size L*W*H(mm): 4116*2165*1346
Shipping method: 20GP
Laser Cutting Machine Configuration
- Machine cutting table Shenchong
- Laser power Raycus
- Laser head Raytools
- Chiller Hanli
- CNC controller Fscut2000
- Gear rack YYC
- 7 Rail guide Bosch Rexroth
- X/Y/Z axis Servo Yaskawa
- Planetary Gearbox Techmach
- Proportional valve SMC
- Solenoid valve Paker
- Auto height controller BCS100
- Relay Schneider
- Other valves SMC
- Pressure regulator Kirtun
3015 1500W Single Platform Metal Sheet Fiber Laser Cutting Machine Feature
Open-type Structure
Machine cutting process is totally visible. Easy to load and unload from front, left and right side.
Innovative Integrated-type Cabinet
Give up wire cable connection, easy to install and quick to put into production, minimizing your waiting time for working. Designed as high-Standard sealing style to prevent dust from entering in and components from being ignited.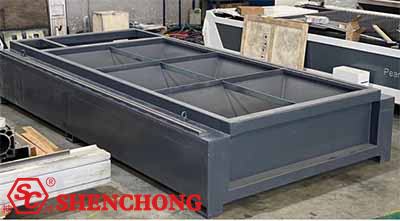 Machine Frame
Resonance produced during high speed running is describe as "killer" of the machine bed, for the structure of our laser bed, it is able to disperse and distribute steels and impact smoothly and evenly, and it keeps bed stable and avoid of resonance. Sheet Metal Fiber Laser Cutting Machine body is essential as the skeleton of human being, weld plate and multiple pipe welding structure.
CROSS BEAM
- INTEGRATED STEEL MOLD: Monolithic cast aluminum beam, light weight, high strength, no deformation. Molded and framed by integral steel mold and diecasting technology, light crossbeam make equipment a high operation speed, improving processing efficiency and processing quality.
- HIGH SPEED: The light crossbeam can ensure the machine have high moving speed and improve the processing efficiency.
- MORE EFFICIENT: The aluminum profile beam of the aerospace industry makes the equipment have efficient dynamic performance, greatly improving processing efficiency while ensuring processing quality.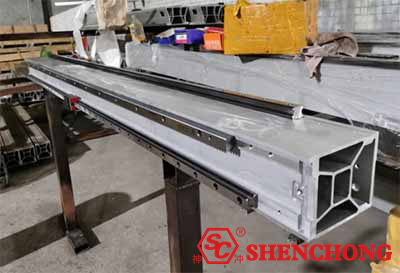 Fiber Laser Cutting Head -

Ray

tools
The product has a built-in motor drive unit, and the linear mechanism drives the focusing mirror to automatically change the position within the range of 24mm. The user can set continuous focusing through the program, complete the fast perforation of thick plate and automatically cut the plate of different thickness and material.
- BM series auto cutting | BM110 high-performance automatic focus cutting head
- Excellent design: Optimized optical configuration and smooth and efficient airflow design significantly improve cutting quality and efficiency.
- Auto focus: Automatic focusing, reduce human intervention, automatic focusing range -12~+10mm, focusing accuracy 0.05mm.
- Multiple protection lens: Collimation increase protection lens, effectively protect the collimation lens.
- Drawer type mirror holder: Quick and simple replacement of protective lens.
- High adaptation: With QBH, QD and other types of fiber interface, can be adapted to various mainstream lasers.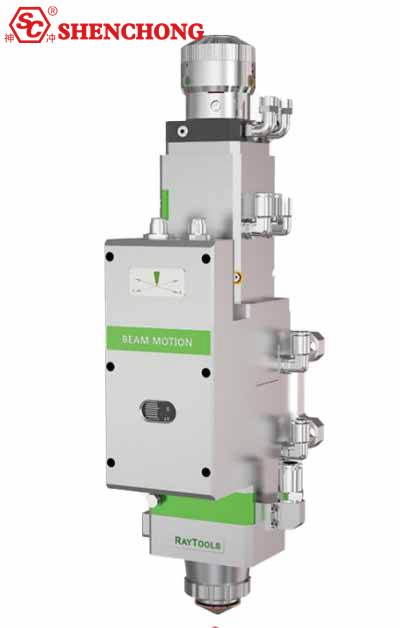 Fiber Laser Cutting Machine Control System - FSCUT
FSCUT2000C system is a high performance open loop laser control system. Widely used in metal, non-metal laser cutting field.
Fiber Laser Cutting Machine Software - CYPCUT
- Leapfrog: To be more efficient and faster in the plenty of cutting motion.
- Adaptive edge finding skip function: To detect the frame of the metal plate automatically.
- Automation acceleration and deceleration of corners: System has automatic corner acceleration and deceleration function, combined with laser energy following mode, which can effectively prevent corner over cutting and burning.
Laser Cutting Machine Manufacturer Service
Wuxi Shenchong has senior research and development capabilities and a strict user management system. The flexibility of the system can meet the different needs of a large number of customers to the greatest extent.
- During the warranty period of the equipment, any malfunction caused by the quality of the equipment itself. Our company is responsible for free component replacement or maintenance. Except for conventional consumables and those who are responsible for user violations. Provide lifelong technical support.
- For each device, our company will establish a unique "user profile" with a code to track and record the relevant information of users using the device.
- Our company will promptly notify customers of software upgrades, except for new requirements. We provide free daily software upgrade services.
- During the equipment operation period, regular customer visits are conducted to understand the operational status of each device. Check the equipment, eliminate potential hazards, and guide customers in maintenance and upkeep. At the same time, we will also understand the operation status and maintenance status of each device in various ways, provide timely suggestions, and ensure efficient, low-cost, and trouble-free operation of each device.
- If the equipment malfunctions, we will respond immediately. On the one hand, we will handle it remotely by phone or computer within 12 hours. On the other hand, we will arrive at the user's site as soon as possible for processing.
Click here to know TOP 8 Laser Cutting Machine Manufacturers in the world