This is a heavy-duty press brake ordered by our russian customer. This large tonnage CNC plate bending machine has been debugged and ready for shipment in our press brake factory!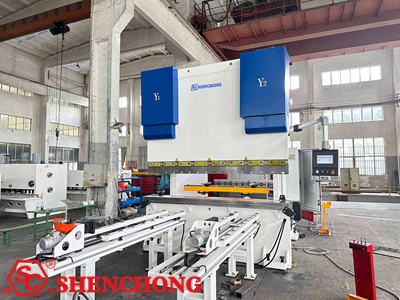 Russia Heavy Duty CNC Press Brake Configuration:
- WEK electro-hydraulic series
- 600Ton 3200mm
- 4+1 Axis
- ESA S630 CNC system
- Sheet metal frontal supports
This large CNC hydraulic press brake machine is a customer specified configuration. Equipped with an ultra long front support device, it is easy to bend and process boards with larger surface widths. Reduce labor intensity and improve work efficiency!