1. TRUMPF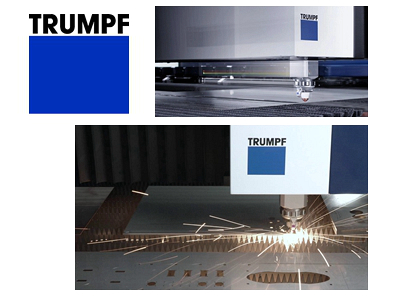 Company:
Founded in 1923 as a machine shop, TRUMPF has grown into a world leader in industrial machine tools, laser technology and electronics.
Country:
Germany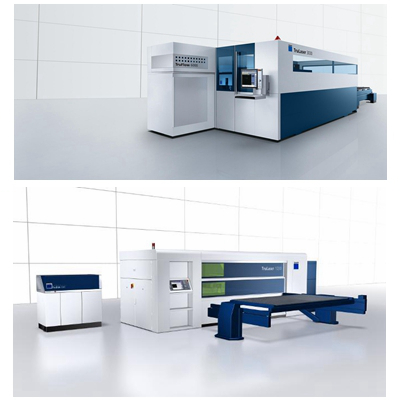 Products:
In order to realize flexible plate and pipe processing, TRUMPF provides equipment and systems for laser blanking composite process, 2D and 3D cutting applications or laser welding. In addition, TRUMPF also provides all key laser technologies related to additive manufacturing.
Laser Products Ranges:
- 2D laser cutting machines
- 3D laser cutting machines
- Laser tube cutting machines
- Laser welding systems and the arc welding cell
- Punch laser machines
Advice:
This is a leading global laser cutting machines manufacturer. Advanced high technology are its biggest characteristics. However, the price of Trumpf laser products is much higher than that of others.
High quality products are matched with expensive prices. In addition, the cost of laser equipment maintenance and accessory replacement in the later stage is also very high.
2. AMADA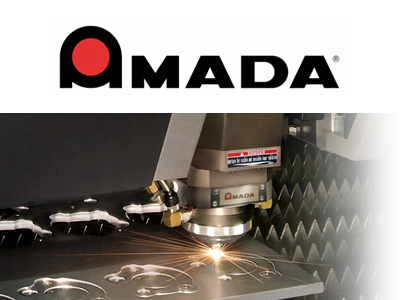 Company:
AMADA was founded in 1946 and initially engaged in the business of sheet metal machinery and cutting products. AMADA enjoys high visibility in developed countries such as Japan, the United States, or Europe. It is also the largest professional manufacturer of sheet metal equipment in the world.
Country:
Japan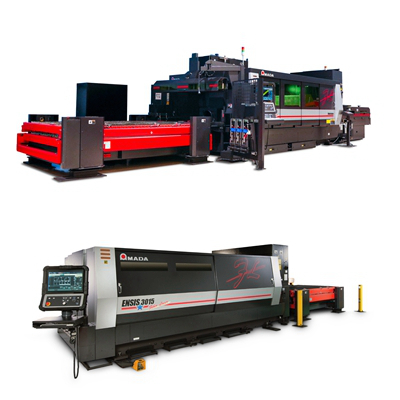 Products:
The main products are CNC punching machines, bending machines, shearing machines, laser cutting machines and other sheet metal processing machinery, as well as corresponding molds, spare parts, and cutting products.
In October 2010, AMADA released the latest developed fiber laser cutting machine FOL-3015FiberAJ. In 2011, fiber laser cutting machines became a highlight of AMADA's product strategy.
Laser Products Ranges:
AMADA laser cutting machines utilize the latest advances in fiber laser and CO2 manufacturing technology that enable customers to maximize their productivity and profitability.
- REGIUS-3015AJ
- VENTIS-AJ
- ENSIS-3015RI
- FO-MIINT
- LC-αⅤ
Advice:
The laser technology in AMADA fiber laser and CO2 laser cutting machines allows for high cutting speeds and the flexibility to process a wide range of materials.
AMADA's Fiber Laser Cutting Systems and CO2 Laser Cutting Systems range from 3kW to 12kW. Their advanced motion and innovative beam delivery systems are engineered to raise productivity, increase cut quality and reduce operating costs.
3. Bodor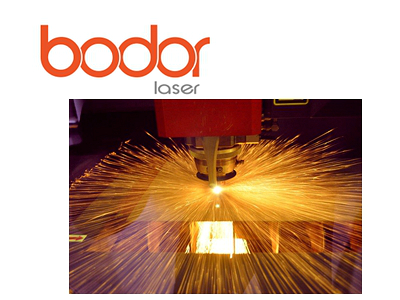 Company:
Founded in 2008, Bodor Laser Co., Ltd. is a global laser intelligent solution provider integrating R&D, production, sales and service of laser processing application products.
Country:
China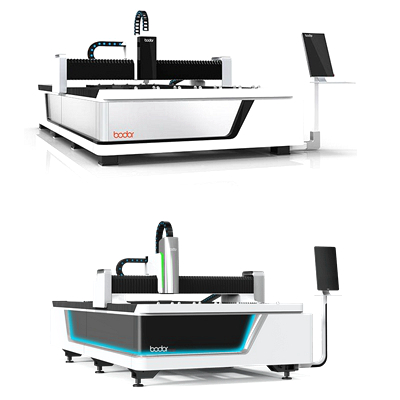 Products:
The main products are Fiber laser metal sheet cutting machines, Metal sheet & tube laser cutting machines and automation.
Laser Products Ranges:
Bodor has always adhered to focusing on a single category of laser cutting machines, achieving full coverage in the power range of 1000W to 60000W.
- Flagship Product: Dream Series
- High-performance Product: P Series, H Series
- Economical Product: G Series, i Series C Series, A Series
Advice:
World No. 1 in 10kW+ laser cutting machine sales volume. Equipped with automatic functions of nozzle changing and one-click processing, P-Series is competent for all cutting demands. H series is ultra-large format sheet fiber laser metal cutting machine, the best choice for large metal plate.
4. SHENCHONG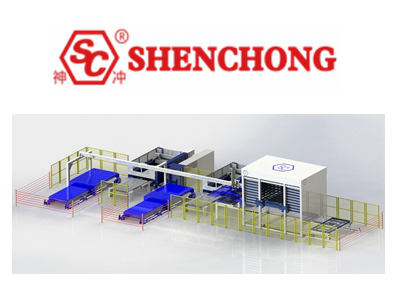 Company:
Wuxi Shenchong Forging Machine Co., Ltd. is an enterprise specializing in production of press brakes, cutting machines, rolling machines and other sheet metal processing machinery. Shenchong focuses on the R&D and production of sheet metal cutting equipment and automation, and is committed to leading the sheet metal manufacturing industry into a new era of automation.
Country:
China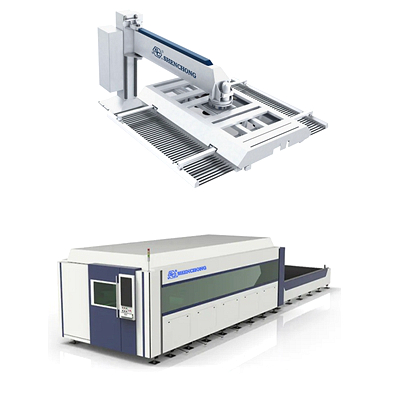 Products:
Wuxi Shenchong offers all kinds of sheet metal bending, cutting, rolling, grooving machine and and supporting automation. SHENCHONG is a professional laser auto production lines manufacturer. Through further development and research of automation technology, it will be more efficient, accurate and future-proof. The goal is to make every customer have access to automation equipment.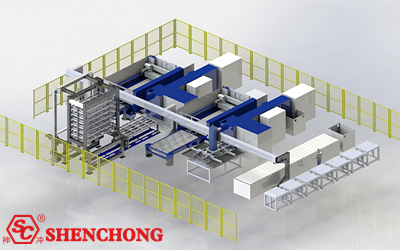 Laser Products Ranges:
- Fiber Laser Cutting Machine
Machine type: Single table, auto feeding shuttle table, Enclosed table, open table all available, Plate and tube cutting table, tube cutting machine available.
- Laser Cutting Automatic Loading and Unloading System
Automatic loading and unloading robot integrate with laser cutting machine to achieve automatic loading and unloading sheet metal, automatic separation of finished material and waste material.
- Intelligent Sheet Metal Storage Connect Laser Cutting Unit
- Laser Cutting Automatic Production Line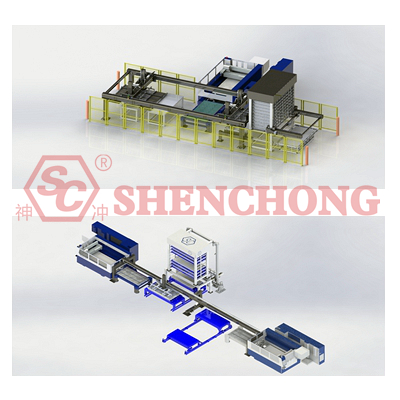 Advice:
SHENCHONG automatic loading and unloading system can intergrate with various model laser cutting machine to achieve automatic steel sheet metal process, automatic separation of finished material and waste material. Shenchong laser production unit can also connect with any other sheet metal processing machine.
SHENCHONG can design the whole sheet metal automatic production line for you, including robotic press brake machine, CNC plate shearing machine, laser cutting machine, automatic loading and unloading system, sheet metal storage system and other supporting device.
5. Bystronic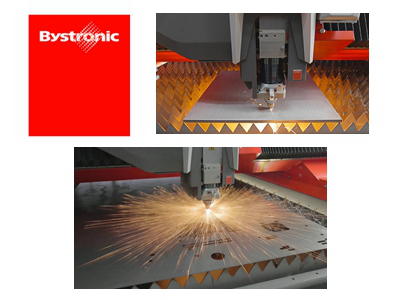 Company:
Bystronic headquarters are located in Niederönz, Switzerland. Bystronic has 10 research and development and production bases. It has established its own sales and service companies in over 30 countries and representative offices in more countries.
Country:
Switzerland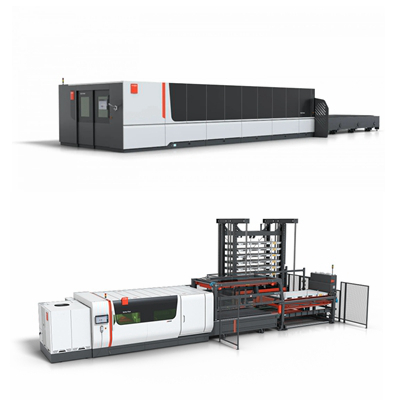 Products:
Bystronic laser cutting machine outputs high-energy laser beams and cooperates with powerful software to control the mechanical system to realize automatic, fine and fast cutting of metal materials.
Laser Products Ranges:
Laser Cutting
- ByStar Fiber
- ByCut Smart
- BySmart Fiber
Tube Laser Cutting
- ByTube Star 130
- FL 170
- FL 300
Advice:
Bystronic laser cutting machines can be used in a wide range of applications. Bystronic laser cutting machines provide high-power, large-format processing.
Bystronic laser machines are in strict accordance with European machine tool technology standards. High stability. Good cut quality. Fast cutting speed. Importing high-performance core accessories also means higher maintenance costs.
6. Salvagnini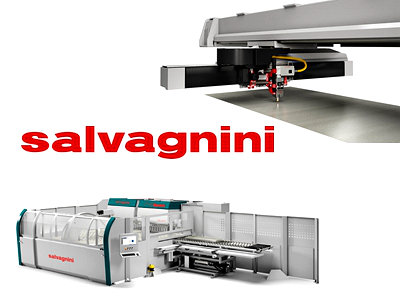 Company:
Founded in 1963, Salvagnini is a global model of flexible processing technology for sheet metal. Italian Salvagnini Company has been adhering to the principle of "advanced technology brings efficient productivity" to serve thousands of customers in over 50 countries around the world.
Country:
Italy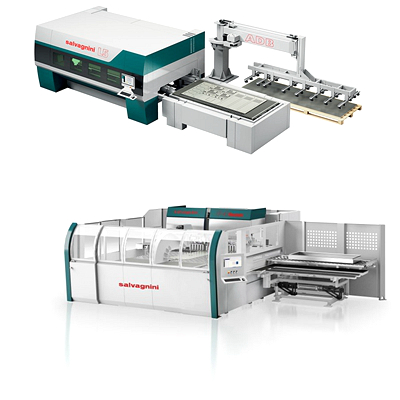 Products:
The Salvagnini Group specializes in the design, manufacture and sale of flexible equipment and systems for sheet metal processing, as well as maintenance services.
The main products are punching and shearing compound center, multilateral bending center and laser cutting machine.
Laser Products Ranges:
- L3
The L3 is a versatile, multi-purpose laser designed for transversal use, whatever the applications, materials and thicknesses.
- L5
The L5 is a particularly high-performing laser with high dynamics on thin and medium-thin thicknesses.
Advice:
Salvagnini was one of the first companies in the world to invest in fiber technology. With a complete and diverse range of processing equipment, Salvagnini is able to intervene in countless fields of application, offering safe and innovative solutions to companies of all sizes.
7. Mazak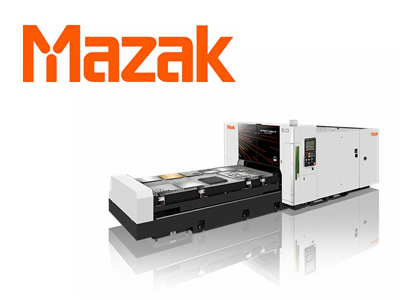 Company:
Mazak was the earliest enterprise in the Japanese machine tool industry to start overseas production. Since the initial establishment of American factories in 1974, multiple production bases have been established in the UK, Singapore, China, and India, making it one of the few machine tool manufacturers to establish a global production system.
Country:
Japan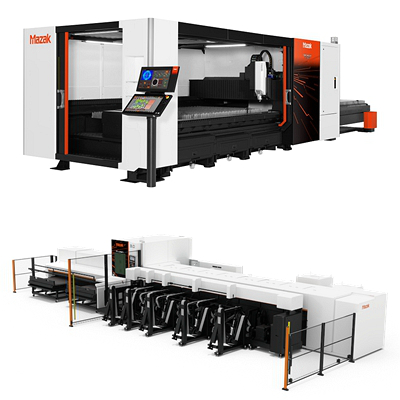 Products:
Mazak relies on its advanced technology to provide customers with comprehensive solutions including composite machining, five axis machining, milling, turning, CNC systems, and automation.
Laser Products Ranges:
MAZAK has multiple laser processing machines suitable for various fields, including plane cutting, 3D processing, and specialized laser processing machines for pipes required for structural components, which can fully meet customer needs.
- FG-220
- FG-220 DDL
- FG-400 NEO
- OPTIPLEX 3015 NEO
- OPTIPLEX 3015 DDL
- OPTIPLEX 4020 DDL
- OPTIPLEX 4020 FIBER III
- SUPER TURBO-X 2412 FIBER
- SUPER TURBO-X 3015 FIBER
Advice:
Mazak is committed to providing products and solutions that help achieve carbon neutrality. The Mazak laser cutting machine adopts a composite control cutting torch and various intelligent functions to further improve production efficiency and achieve high-quality product processing.
Mazak DDL laser processing technology is a direct synthesis of laser light sources through prism diffraction grating technology. Effectively improve the photoelectric conversion rate. The photoelectric conversion rate and high power density of up to 40%~50% also bring many advantages to customers' production.
8. TANAKA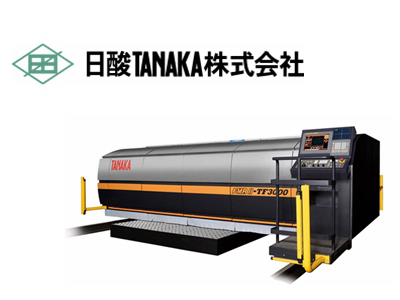 Company:
In 1917, Mr. Kikundo Tanaka, the founder, began producing oxygen fuel cutting accessories in the lower valley area of Tokyo. In 1936, Tanaka Engineering Works Ltd. was established.
Country:
Japan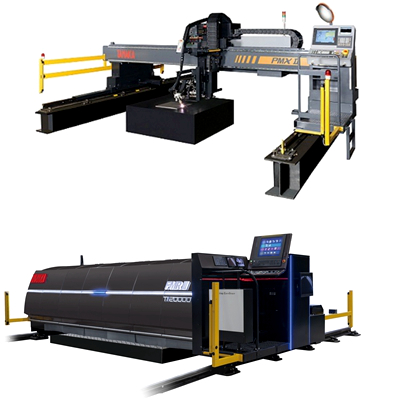 Products:
TANAKA specializes in cutting and welding equipment and materials, including laser cutting machines, flame cutting machines, plasma cutting machines, CAD/CAM systems, welding equipment, welding materials, industrial robots, and more.
Laser Products Ranges:
- Laser Cutting Machine
- Plasma Cutting Machine
- Gas Cutting Machine
- Gantry Fiber Laser Cutting Machine FMRⅡ
Advice:
TANAKA plasma cutting machines can meet the requirements about thick plates and bevel cutting. TANAKA FMRII has the capability of a 20kW fiber laser oscillator and can cut thicker materials than before.
Tanaka's unique cutting torch head and gas control technology have created excellent cutting quality. Combining optimized cutting sequence and fiber laser performance can provide high productivity.