This is a CNC press brake machine used for processing metal sheets in fire equipment. Our factory has already packaged, loaded and ready for shipment!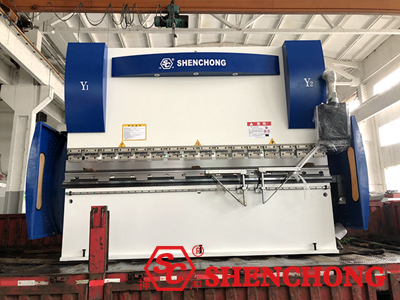 Fire Equipment Press Brake Configuration:
- WEK electro-hydraulic series
- 125Ton 3200mm
- ESA S630 CNC system
- 4+1 Axis
Sheet metal processing of fire-fighting equipment
Firefighting equipment refers to various equipment used for fire prevention, extinguishing fires, and emergency rescue. There are various types of firefighting equipment, covering various aspects such as firefighting water sources, firefighting equipment, firefighting vehicles, etc. Firefighting equipment includes fire extinguishers, fire hydrant systems, demolition tools, fire detectors, alarm buttons, alarms, fire alarm controllers, etc.
Most of the shells and components of fire equipment are made of metal and require the use of various sheet metal processing equipment for production. Wuxi Shenchong CNC bending and shearing machines can be used for sheet metal processing of common fire equipment. Welcome to inquire!