The gas equipment manufacturing factory has ordered a CNC press brake machine from the Wuxi Shenchong bending machine manufacturer. It's already packed and shipped!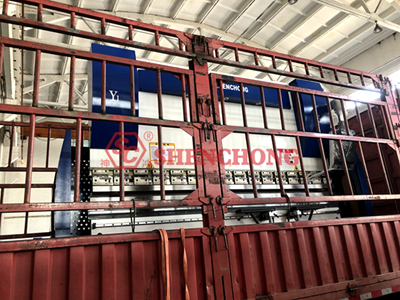 Configuration of gas equipment manufacturing press brake:
- WEK series
- 100Ton 3200mm
- ESA 630 CNC system
- 4+1 axis
What is gas equipment?
Gas equipment and pipeline networks are important facilities for ensuring reliable gas supply in cities. It transports combustible media and is widely distributed, involving the gas consumption of thousands of households.
Gas equipment and pipeline networks are distributed in various locations in the city, covering a wide range of areas. There are high-pressure stations and pipelines located in the suburbs, gas overhead pipes and risers located in high-rise or multi-story buildings, regional pressure regulating stations set up next to municipal roads, building pressure regulating boxes set up in residential areas, and SCADA systems for monitoring gas equipment and pipeline networks.
What are the gas equipment available?
Gas equipment mixes liquefied gas (natural gas) and air (or multiple gas sources) in a certain proportion to achieve the desired gas calorific value for users, which can meet the requirements of different users such as civil and industrial use.
Gas equipment includes Venturi mixer, follow flow mixer, high-pressure proportional mixer, compressed natural gas pressure reducing station, liquefied gas equipment, natural gas equipment, gas pressure regulating box, CNG pressure reducing station, gas equipment, liquefied gas gasification station, LPG gasification equipment, LNG gasification equipment, CNG pressure reducing equipment, gas pressure regulating equipment, gas pressure regulating station, pressure reducing station, pressure regulating box, liquefied gas air mixing equipment, Liquefied gas vaporizers, etc.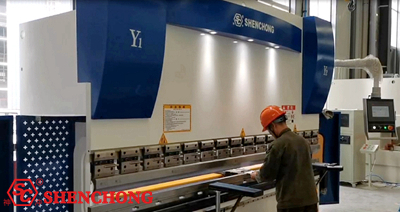 Gas equipment manufacturing process
When manufacturing the metal shells of these gas equipment, we need to use various sheet metal processing equipment for cutting, bending, and rounding processes. At this point, gas equipment manufacturers need to purchase equipment such as CNC bending machines, CNC shearing machines, CNC rolling machines, etc. to process metal sheets. The Shenchong CNC hydraulic press brake machine has high accuracy and fast speed, making it very suitable for forming metal shells of gas equipment.