This is a plate shearing machine ordered by Vietnam customer. It is packed well and shipped to the factory.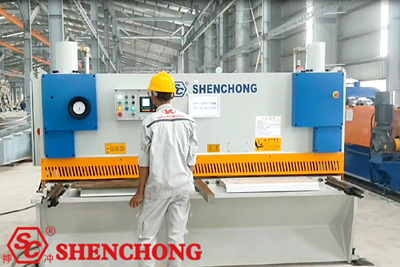 Vietnam Plate Shearing Machine Model:
- NC hydraulic series QC11YK
- 8X2500mm
- E21 control system
We sell many bending machines and shearing machines to Southeast Asian countries and regions every year. Wuxi Shenchong has a complete installation and commissioning service team who can go to work at any time.