Customers in the HVAC equipment industry order benders from us every year. This is a 350 ton 6 meter CNC press brake machine are packed and ready to be shipped to the customer's factory.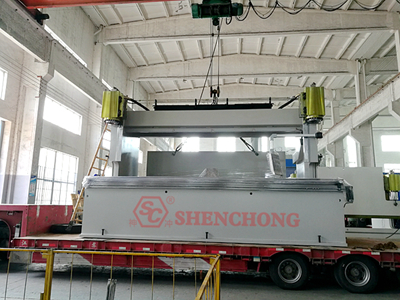 HVAC Equipment Press Brake Model:
- WEK electro-hydraulic
- 350ton 6000mm
- ESA 630 CNC System
- 4+1 Axis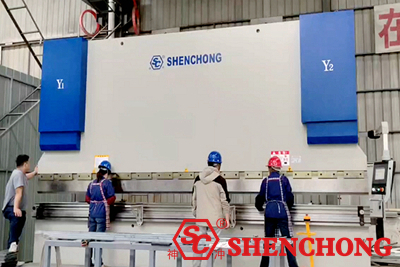 What is HVAC equipment? Industry applications
HVAC equipment belongs to the construction industry, which refers to the heating, ventilation, air conditioning, and water supply and drainage systems inside buildings. It can be said that HVAC equipment is an indispensable part of modern architecture. It not only affects the environmental conditions such as temperature, humidity, and air quality inside buildings, but also has an important impact on energy consumption and environmental protection of buildings.
In the construction industry, HVAC equipment is a very important field. The construction industry needs to design and install suitable HVAC equipment based on different types, uses, geographical locations, and other factors of buildings to meet the requirements of comfort, safety, and environmental protection inside buildings.
In addition, the application of HVAC equipment is also very extensive. In addition to being used in residential, commercial, and industrial buildings, it is also applied in fields such as healthcare, scientific research, and public services.
With the development of society, people's requirements for comfort, safety, energy conservation, and environmental protection are also increasing, and the technology of HVAC equipment is also constantly developing and upgrading. In the future, people's demand for HVAC equipment will become increasingly diverse and personalized, driving continuous innovation and development in the HVAC equipment industry.
Plate bending of HVAC equipment
Wuxi Shenchong CNC press brake machine can be used for sheet metal bending processing in HVAC equipment. Our customers are spread across various industries. Customers in the HVAC equipment industry order bending and shearing equipment from us every year. Welcome to inquire!