This is CNC hydraulic press brake ordered by Vietnam factory. Last month, the machine has been shipped to Vietnam.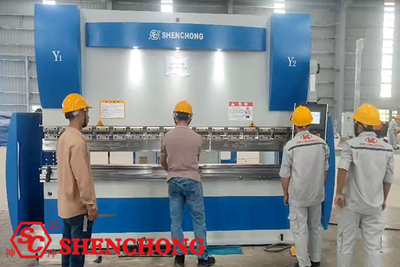 Vietnam CNC press brake configuration:
- WEK CNC hydraulic series
- 100TON 3200MM
- ESA 630
- 4+1 Axis
Our engineers went to Vietnam at the request of the client for on-site installation and debugging, and provided technical training to the workers in the client's factory. Now, Vietnam CNC Hydraulic Press Brake has worked well in the workshop.