This CNC press brake machine was ordered by a warehouse equipment manufacturing company in Southeast Asia. Now it has been shipped to the customer's factory and the installation and commissioning work has been successfully completed.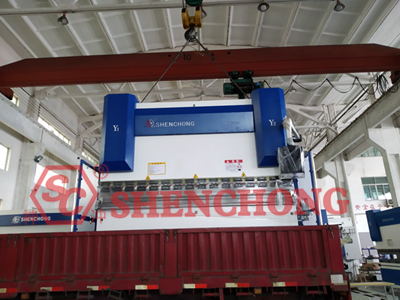 Warehouse Equipment Manufacturing Press Brake Model:
- WDK hybrid servo series
- 200Ton 3200mm
- ESA S630 controller
- 4+1 Axis
This servo hybrid press brake is mainly used for the production of storage and handling products such as forklifts, electric vehicles, stacker trucks, hydraulic pallet trucks, platform trucks, and sorting trucks.
Warehouse Equipment Manufacturing Servo Hybrid Press Brake For Sale is Green, Eco-Friendly, 24hx7days, More than 6 axis CNC. It provides extremely fast bending speed and ultra-high precision. It saves more than 80-85% electricity.