In 2006, Wuxi Shenchong researched & designed heavy duty tandem CNC press brakes. At the same time, we also launched a series of large plate shearing machine.
Saudi Arabia has always been a hot seller of SHENCHONG machine tools. Saudi customers in large equipment industry found us online.
After few months of communication and negotiation, we have a very happy cooperation. The heavy duty press brake ordered by our Saudi Arabia customer has been delivered smoothly and put into use.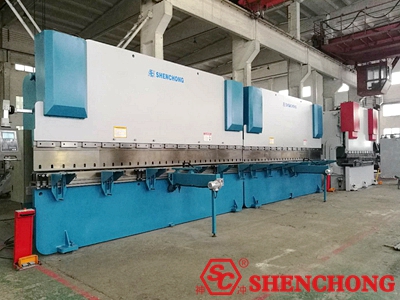 CNC Tandem Press Brake Machine Configuration:
300ton × 6000mm Delem DA52 System
- Y control numerical axis of oil cylinder on both sides
- X controls back gauge to move front and rear
- V for oil cylinder compensation
- Z refers to motorized side unloading device
Adjustable upper die
- Flatness of the metal plate can be adjusted by upper bending die.
- Gasket on the punch can protect the mold base and reduce the pressure loss.
- Side unloading device specially designed for large workpieces.
- Automatic feeding device helps to improve work efficiency.
- Anti indentation function of lower die.
- Small round roll on the lower is anti-indentation, which can reduce friction and protect the surface of the sheet metal.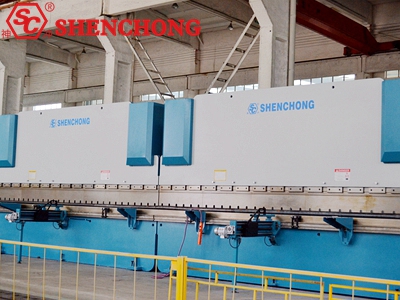 Crowning compensation device
- The crowning device built into the table and controlled by CNC attain the precise deflection compensation.
- Adopt hydraulic crowning device; mechanical crowning is optional
Heavy Duty Tandem CNC Press Brake can work together or run independently. The front and rear pushing device is specially designed for large work pieces to reduce labor intensity and improve work efficiency. Tandem CNC Press Brake is mainly suitable for the processing and manufacturing of large workpieces. For example: lamp pole, electric wire pole, engineering machinery, etc.
Saudi Arabia Tandem Press Brakes Video Showcase:
For heavy duty CNC press brake price, please contact with us.