QC11K 6x4000MM Sheet Metal CNC Hydraulic Plate Shearing Machine For Sale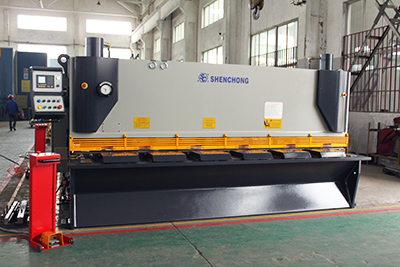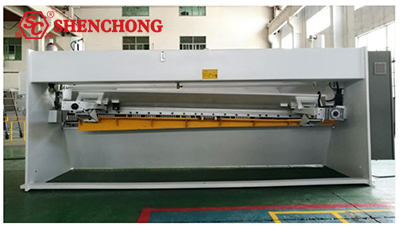 QC11K 6X4000MM CNC Guillotine Shear Machine Specification
- Max. cutting thickness of plate: 6mm
- Max. cutting width of plate: 4000mm
- Cutting angle(adjustable): 0.5°-2.5°
- Cutting linear accuracy: ±0.05mm/M
- Stroke frequency: 8-30 times/min
- Max. distance of back gauge: 750mm
- Back gauge repeat positioning accuracy: ±0.05
- Back gauge any positioning accuracy: ±0.08
- Throat depth: 80
- Motor power: 7.5kw
- Overall Dimensions: 4650x1840x2100mm
- Weight: 8.8 Tons
QC11K 6X4000MM Hydraulic Plate Guillotine Shear Feature
1. CNC Controller go-to programmable hardened screw back-gauge 750mm travel with fine adjustment.
2. Adjustable hydraulic variable blade rake system via control panel 0.5˚- 2.5˚.
3. Rapid blade gap adjustment.
4. Emergency stops fitted on both ends of machine for additional safety.
5. Individual hydraulic hold downs with nylon pads.
6. Shadow line lighting allows operator to quickly see the cut line.
7. Swing away back-gauge function for cutting long sheets.
8. 4-edge quality 6CrW2Si blades.
9. FIRST hydraulic valves.
10. Telemecanique electrical components(Schneider).
11. Transfer balls on table & support arms.
12. Support arms and squaring arms.
13. Stroke counter and short stroke adjustment.
14. Sliding chute with ball transfers inserts for cut pieces.
15. Two safety photo electric light beams on rear guarding.
6mm 4000mm CNC Guillotine Shear Standard Configuration:
1. Hydraulic guillotine structures.
2. Clip-and- sleeve system.
3. Automatic blade clearance adjustment controlled by CNC controller
4. Cutting angle adjustment,back-gauge driven by motor and display in CNC system
5. Blades material 6CrW2Si
6. Safe pedal with emergency button.
7. Hydraulic system: FIRST.
8. Motor: Chinese famous brand
9. Pump: FIRST, USA
10. NOK Japan layer seals for main cylinders.
11. Schneider main electrics.
12. Light alignment device
13. Electrical cabinet with ABB switch power outage.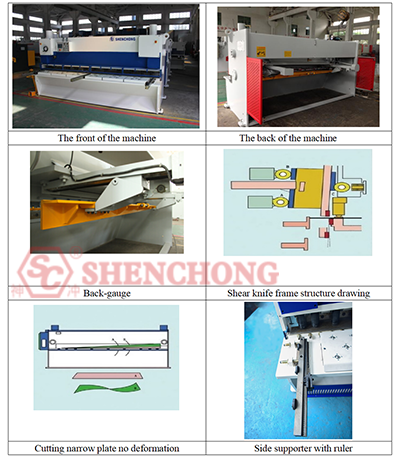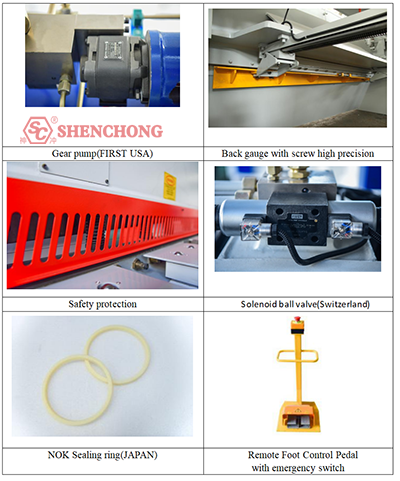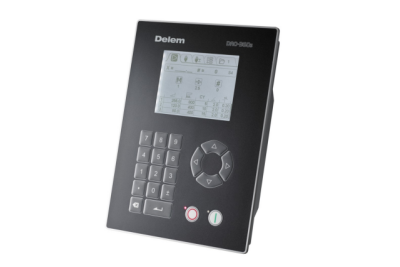 DAC-360s featuring:
- Panel based housing
- Bright LCD screen
- Back / front gauge control
- Retract function
- Cutting angle and gap control
- Stroke length limitation
- Manual movement of all axes
- Force control
- Sheet thickness measurement
- RTS, Return to Sender function
- Second servo axis (DAC-362s)
- Sheet support
Standard
- 4.7" monochrome LCD
- Program memory for 100
programs
- Up to 25 steps per program
General
- Program library
- Millimetres / inches selection
- Power-down memorisation
- Machine hour counter
- Stroke counter
Axis
- Stroke control
- Gap control
- Angle control
- Back/front gauge control
dual gauge control (DAC-362s)
- Stroke 0 - 9,999.99 mm.
- Retract 0 - 9,999.99 mm.
- Correction -9.99 - 9.99 mm.
- Retract programmable
- Simultaneous axes movement
- Manual movement of axes
SHENCHONG After-Sale Service
As a top hydraulic guillotine shearing machine manufacturer, Shenchong always focus on customers' satisfaction.
- We will arrange for engineers and installers to go to the site for installation, commissioning and training, which is about 3 days. Or you can arrange for people to come and study.
- The warranty period of the machine is 13 months, including one month in shipping.
- If there is any problem, we will first check the machine problem through video and guide the repair. If it still cannot be solved, an employee will be sent to the site for repair.
- During the warranty period, non-human damage, parts damage shall be responsible by the seller.