This is a 160Ton press brake machine for elevator manufacturing. The customer of the elevator decoration company ordered this equipment from us. Delivery today!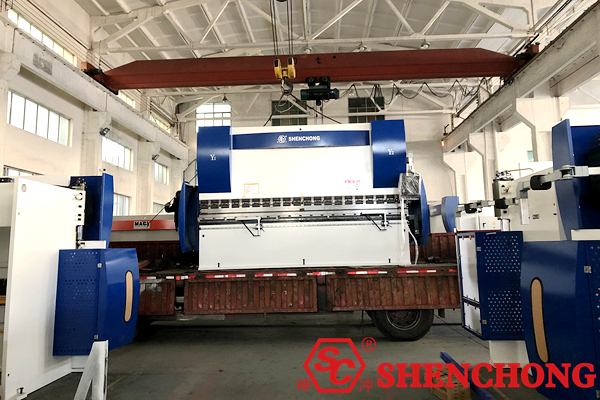 Press Brake Configuration:
- WEK electro-hydraulic
- 160Ton 4000mm
- ESA 630 control system
- 4+1 Axis
- We can customize machines according to the elevator size requirements of customers.
- It has good rigidity and stability. And it uses hydraulic transmission.
- Smooth and reliable operation.
- Electro-hydraulic servo system. full closed-loop feedback control synchronization.
- The anti-throat deformation system guarantees the bending accuracy.
- Laser protection can be added to improve security.
For high demand users, we recommend the use of traceless mold. Non-trace mould can process more beautiful and durable elevator car. Because the elevator car is mostly made of stainless steel, so suitable for traceless bending die.
CNC Hydraulic Press Brake Machine has a wide range of applications. Elevators are very common in people's daily life. As we all know, CNC bending machine is widely used elevator decoration industry.
We have a number of successful cooperation with domestic and foreign elevator manufacturers. If you are interested in CNC press brake for elevator manufacturing, please contact us immediately. We are always looking forward to your message!