Shenchong has opened up the Canadian market very early and has been supplying local distributors for a long time. The workers in the press brake factory are packing the machines. Ready to ship!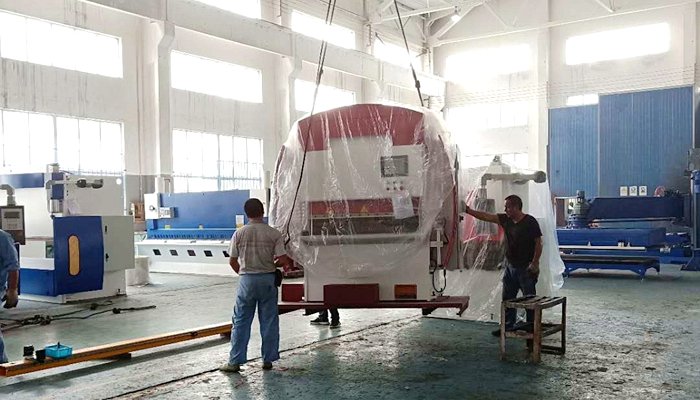 This small CNC plate bending machine is very cartoon. This is a high-speed mini press brake customized by Canadian customers.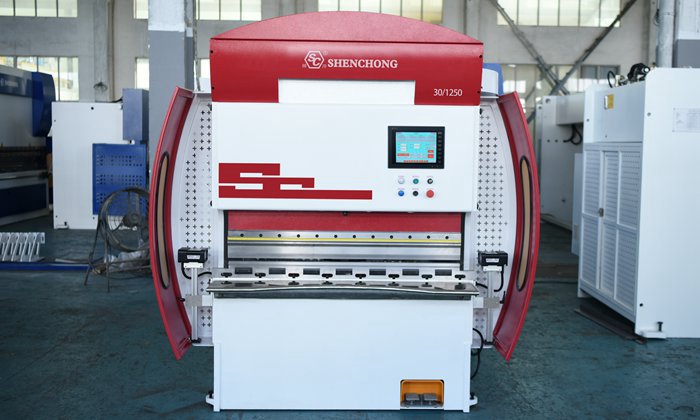 Machine Configurations:
- 30Ton 1250mm
- Mitsubishi Controller
- Suitable for small metal plate processing
High Speed:
- No load speed (Quick down): 150-400mm/s
- Working speed (Slow down): 5-20mm/s
- Return speed: 150mm/s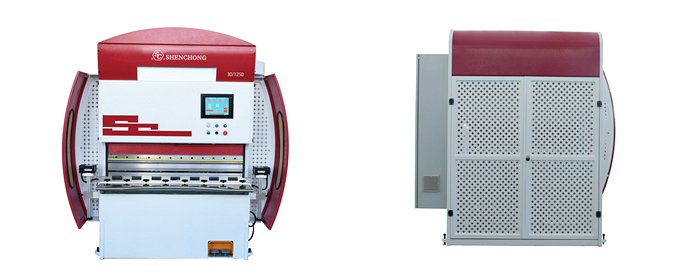 Its unique design includes only one oil cylinder. It can be also equipped with a chair to sit and bend the work piece. Fast, more convenient and more efficient!