Mini CNC Press Brake For Sale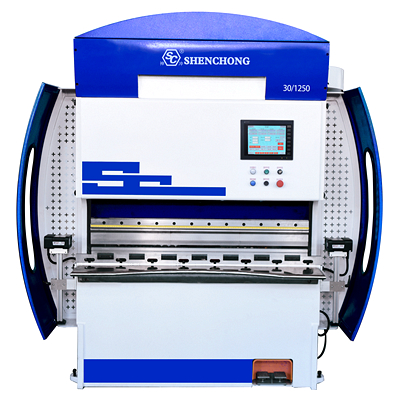 High speed CNC press brake for Europe and North America market since 2013. Single cylinder sheet metal plate mini press brake bending machine. Its unique design includes only one oil cylinder. It can be also equipped with a chair to sit and bend the work piece.

High speed compact CNC press brake machine adopts a welded steel plate. The frame consists of right and left wall boards, working table, oil box, slider, CNC control system, standard die. The main parts are stress relieving.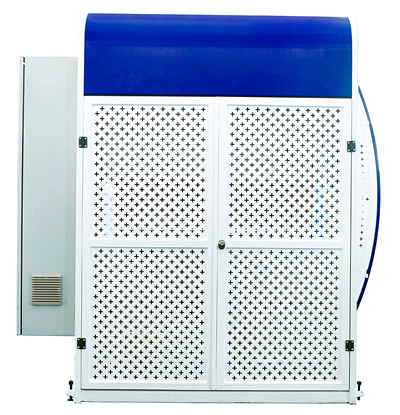 Intelligent Manufacturing Redefine Your Future!
High-Speed Compact Hydraulic CNC Mini Press Brake
- Ram stroke (Y) and back gauge(X, R, Z) are controlled by CNC system.
- X controls back gauge to move front and back.
- R controls back gauge to move up and down.
- Z refers to back gauge fingers move left and right.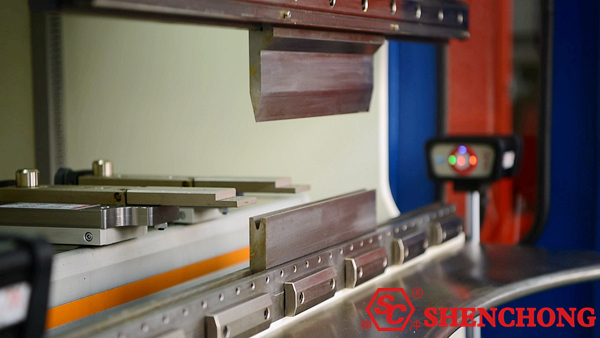 MINI CNC PRESS BRAKE HIGH SPEED
- No load speed (Quick down): 150-400mm/s
- Working speed (Slow down): 5-20mm/s
- Return speed: 150mm/s
WG67K CNC Mini PRESS BRAKE MODEL SIZE
Model Size Up to 20Ton/30Ton/40Ton, 1250mm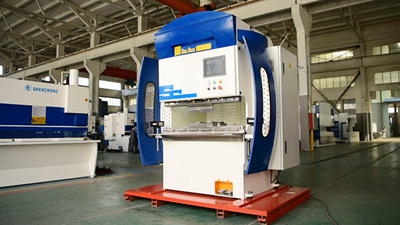 Mini CNC Press Brake Machine Advantages and Differences:
- Fast, more convenient and more efficient
- Suitable for small metal plate processing
- Unique design with Single cylinder structure, with a chair that design as sitting to work
- Shenchong mini press brake machine has high approaching speed up to 300mm/s
- Standard configuration with MSD laser protection, to protect the operator during high speed work
- Standard servo control 4 axis Y, X, R, Z to bend workpieces one time (no need to manually adjust back gauge)
- High accuracy and high strength
- Mini press brake machine has Y accuracy±0.01mm, X accuracy±0.05mm, R accuracy±0.1mm, Z accuracy±0.1mm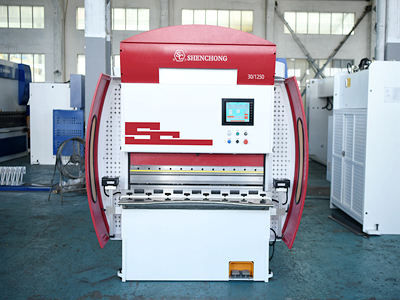 Mini CNC Press Brake Standard Components:
- Using Mitsubishi control system
- 4 axis CNC
- Y axis precision ram positioning
- Standard X, R and Z-axis
- NOK seal ring
- Schneider and ABB Electric Components
- Back gauge is adopted ball screw and rolling guide way
- Standard MSD Laser Protection (Italy)
- Yaskawa Servo Motor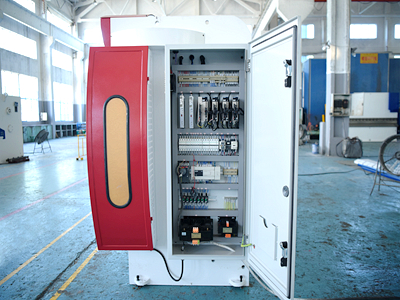 Mini CNC Press Brake Machine Applications:
High efficiency request for workpiece with thickness small than 3mm, length shorter than 1000mm or 1250mm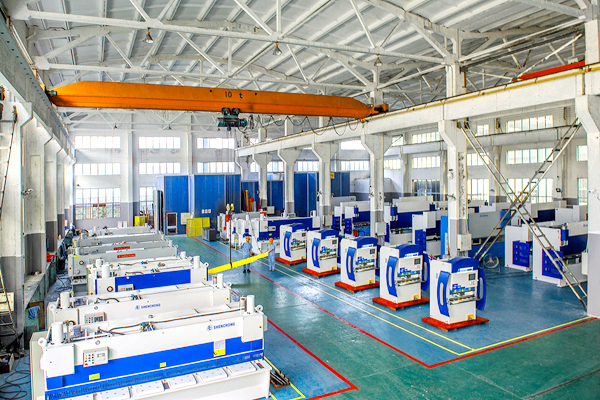 You are also welcome to check other SHENCHONG press brakes.
CNC Press Brake Q&A:
Q: Why buy a new CNC mini press brake bender?
A: The steel or metal products you can see everywhere in your daily life are mostly processed by CNC brake press. It is necessary to buy a new CNC mini press brake machine to improve your productivity and efficiency!
We focus on producing automatic CNC hydraulic press brake, hybrid servo press brake and robotic press brake. New cost-effective CNC hydraulic press brake machinery means higher automation level, which can help to save your working time and labor cost, enhance your enterprise image and strength, and bring you great benefits!
Q: How Can I choose press brake machine model?
A: Browse hydraulic CNC press brake machines now at Shenchong.com! Tell us your sheet metal plate information (thickness, length and material type) and your contacts, SHENCHONG will choose the best press brake machine model for you and send you quotation.
We provide various hydraulic CNC press brakes for customers to choose. For small press brake, we have 20 tons mini press brake, 30 tons mini press brake, 40 tons small press brake, 63 tons small press brake for sale in stock. You can buy excellent metal press brake at a reasonable price with discount. For larger machine model or you need customized model, welcome to drop email to info@shenchong.com or send message to Whatsapp:+86-15895075134
Q: Can we visit the press brake factory?
A: Yes, of course. Welcome to visit our factory and check the CNC mini brake press quality on spot. After you confirm the visiting time, tell us in advance, then we will go to airport or train station to pick you up on time. Any question will be solved on spot at first time.
Also, if you want to visit our press brake factory online, you can contact with our sales, they will arrange video call with you.