This is a cnc servo hybrid press brake for hardware industry customer. It is packed well and ready for delivery in Shenchong press brake factory.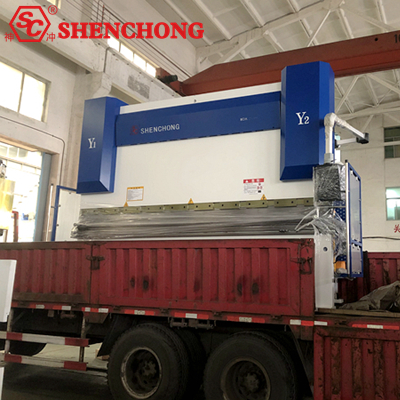 Hardware Industry CNC Press Brake Configurations:
- WDK Servo Hybrid Series
- 250Ton 4000mm
- 4+1 axis
- ESA S630 CNC controller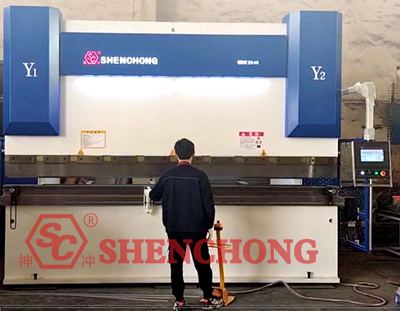 CNC Servo Hybrid Press Brake Advantages:
- Efficient: Efficiency increased by 30%~50%.
- Energy-saving: Energy saving increased by 28% to 54%.
- Accuracy: The Y-axis walking error is small, and the accuracy at any position is increased by an average of 5 times.
- Low noise: The noise is reduced by 10-12 dB, greatly optimizing the working environment.
- Environmental protection: Reduce hydraulic oil volume by 50%~80%.
- Temperature control: The oil temperature control is superior, which is conducive to the operation of the entire machine.