This is a hydraulic guillotine shearing machine odered by a steel structure company. It is packed and delivery now!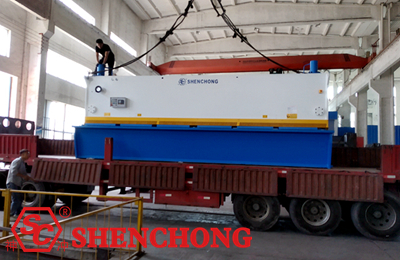 Steel Structure Shearing Machine Configuration: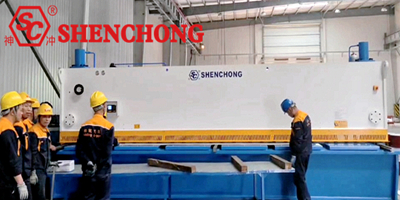 - QC11K series
- 8X6000MM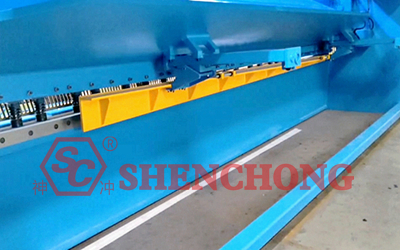 The guillotine plate shearing machine has a wider range of use, and can cut and process metal plates of different materials, such as carbon steel, stainless steel, and aluminum alloy, etc.
At the same time, because its metal cutting angle is adjustable, effective cutting can be achieved by adjusting the cutting angle for plates of different thicknesses.
As the best plate shearing machine manufacturer in China, Shenchong provides excellent sheet metal cutting quality, super cutting accuracy and convenient and quick operation hydraulic steel shear machine for sale.
Shenchong as one of the top 3 steel plate shearing machine brands from China with full experience in exporting and excellent global market reputation. Shenchong plate shear machine for sale has ISO9001, CE and all other certifications as quality trust endorsement.
As leading company in guillotine shearing machine industry, Shenchong keeps innovating in CNC and NC hydraulic guillotine shears details to improve cutting precision and linear. Has always been imitated, but never been surpassed.
Direct factory price and experienced over-sea after sales team not only provides best price but also eliminate customers' concerns about any shearing machine problems.