This article will discuss the trend of fully automated sheet metal production with human-machine balance around terms such as robots, manual operations, human-machine collaboration, automation, and sheet metal equipment.
The automation of sheet metal equipment can add value to operations in many ways. By considering these concepts and combining best practices with high-performance robots and peripherals, the problem of inefficient operation will be reduced, paving the way for a more productive future.
From improving machine utilization to reducing operating costs, robot automation equipment operating systems reliably bring higher productivity to various applications, including cutting, bending, warehousing, etc. With the increasing trend of high mixing and small batch production among small and medium-sized manufacturers, factories are carefully studying automation to meet customer needs.
Seeking a balance in the great combination of high-end robotics and automation technology requires us to consider the following concepts:
1. Automated Industrial Robots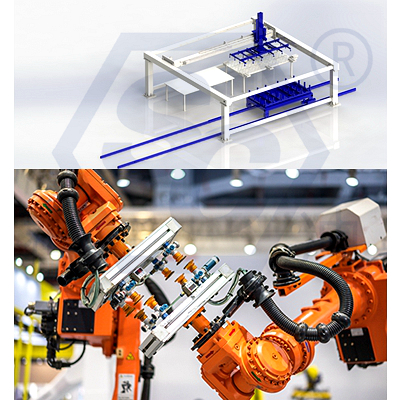 1) Industrial robots designed for ease of installation, operation, and maintenance becoming more and more popular
They are fast, space saving, and easy to operate. It provides manufacturers of all sizes with significantly increased uptime and constantly changing rules.
Design improvements. For example, higher IP wrist level to prevent cutting fluid, and higher torque and inertia level to have excellent performance in machining large parts. These all help overcome pain points.
2) Another budding trend is the use of small and lightweight six axis robots
These robots can support various unique tools and sensors to meet different machine operation requirements. We can install these robots in existing fully automated sheet metal production lines or units, close to workpieces and other machines.
The portable six axis robot is very suitable for taking out the processed parts from the loading and unloading table for transportation, or matching with the CNC press brake for automatic bending processing. Effectively utilizing these fast robots can greatly shorten the production cycle.

The excellent flexibility and first-class joint characteristics make this six axis robot manipulator very suitable for tasks that could only be completed manually before, such as mechanical processing, part transfer, and assembly.
Robot automatic press bending cell just adopts this technology. With CNC press brake and 6-axis or 7-axis robot manipulator, through pre programming and setting, unmanned all-weather automatic bending can be completed.
2. Human-machine cooperation in fully automated sheet metal production
1) Highly flexible portable collaborative robots greatly improve production operations
Optimized for safety, collaborative robots are designed to work with or near workers without hard safety barriers. Now, new users can program collaborative robots to perform a wide range of tasks, especially in smaller batches. They are ideal for rapid deployment and on-demand redeployment.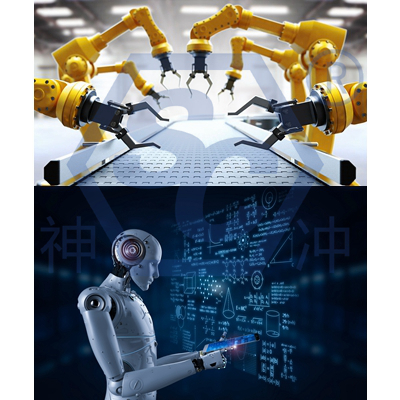 2) With the transition from centralized manufacturing to distributed manufacturing systems, collaborative robots are becoming increasingly popular
Because they provide greater flexibility in the production process while reducing supply chain costs. The complex requirements of mid-range users also make valuable factory floor space a problem.
This provides another reason for factories that want to start fully automated sheet metal production to use collaborative automation. Collaborative automation can use limited security components based on risk assessment.
Wuxi Shenchong is committed to using the latest sheet metal processing technology and automation technology to leverage production flexibility. Innovation in accuracy and speed. Our design engineers and salespeople review each step to determine the best manufacturing method and determine whether the sheet metal processing plan can truly increase production. Welcome users to consult us for fully automated sheet metal production solutions!