CNC Tandem Press Brake large-scale bending machine is mainly applicated for the bending of ultra thick and ultra long plates. The electro-hydraulic synchronous 2WEK series bending machinery is a double machine linkage CNC brakepress, which can work together or run independently. The front and rear pushing device specially designed for large work pieces reduce labor intensity and improve work efficiency.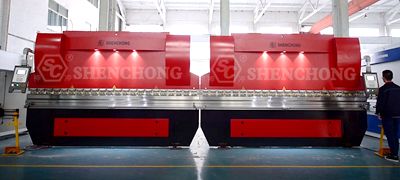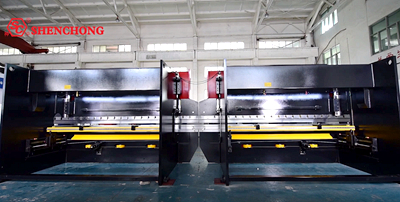 CNC Tandem Press Brake Sent to Saudi Arabia
Detailed information: 160Ton 4500mm Italy ESA-S530 system for steel plate bend forming.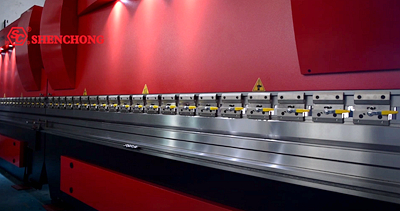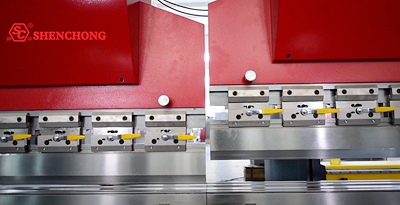 CNC Press Brake Series 2-WE67K-160-4500:
- The approaching speed 200mm per second, working speed 10mm/s, return speed 150mm/s.
- The back-gauge speed 300mm/s.
- They can work separately or tandem.
2WEK Hydraulic Brake Press Working Principle:
- There are Y1, Y2, Y3 and Y4 axes to control the synchronous up and down movement of four oil cylinders.
- X1, X2, X3, x4, X5, X6 axes control the front pushing material.
- X7, X8, x9, X10, X11, X12 axis control push back material.
- V1 and V2 axis control worktable's curvature compensation.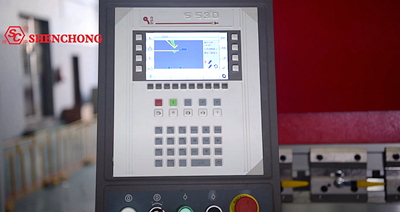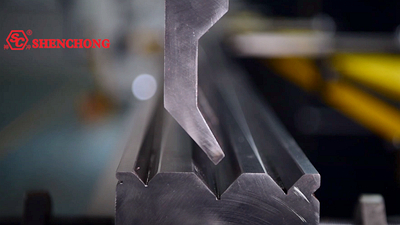 Tandem CNC Hydraulic Press Brakes Application
It is mainly used for major technical equipment in automobile manufacturing, nuclear industry, environmental protection, petroleum equipment manufacturing, power tower, shipbuilding, military industry, steel structure, machinery manufacturing and other industries. This kind of machine is difficult in technology and machining.