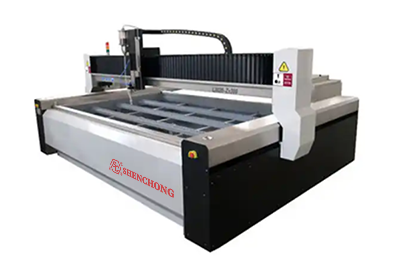 High pressure waterjet cutting machine is a tool used for slicing metal and other materials using a jet of water at high velocity and pressure. Waterjet cutter use abrasive method to cut through almost any material, and it will do so with little waste, hardly any heat, and in a cost-effective way. Featuring a low noise, no pollution, high precision and high reliability, our water jet cutting machine has been used in a variety of applications, including mining, automobile manufacturing, paper manufacturing, food, art and architecture. Water jet machines can be used to cut rubber, foam, plastic, composite, stone, tile, marble, glass and other materials.
TECHNOLOGICAL ADVANTAGES
- The most versatile cutting systems on the market today, covering the full range of materials and thicknesses, even painted surfaces.
- Low cutting temperatures to prevent thermal alteration and residual tension.
- Clean cut without harmful atmospheres
- The cut surface neither cracks nor bends.
- Optimal utilization of raw material with negligible material loss
- Eliminates subsequent finishing processes.
- Ability to perform different types of cutting simultaneously
- Very strict tolerances..
Gantry Structure Waterjet Cutting Machine For Sale
Integral Gantry Waterjet Cutting Machine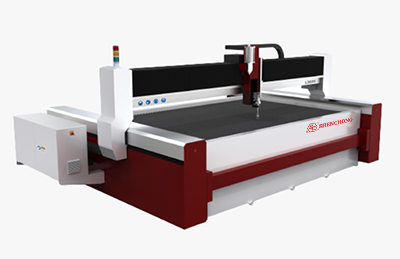 Structure features of Integral Gantry CNC Waterjet Cutting Machine:
- Superior precision and stability are guaranteed by the casting beam and base frame of Y-axis.
- Lathe bed and water tank are non-detachable, After the annealing treatment of whole machine table (to eliminate the stress of 95%), it is much better than the VSR (to eliminate the stress is 35%),It can ensure the accuracy and stability in long time.
- X-axis and Y-axis adopt high-precision ball screw and guide linear rail.
Split Gantry Waterjet Cutting Machine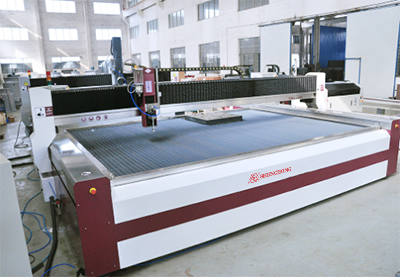 Structure features of Split Gantry CNC Waterjet Cutting Machinie:
- Same as integral gantry type, superior precision and stability are guaranteed by the casting beam and base frame of Y-axis.
- Lathe bed and water tank are detachable, which are designed to reduce the pressure from water with sands and machined parts to moving parts.
- The base of Y-axis is overall manufacturing, It's convenient for disassembly, transportation and assembly.
X-axis and Y-axis adopt high-precision ball screw and guide linear rail.
The water jet cutting platform provides a highly rigid structure to support heavy items. It is driven by a servo motor ,thus assuring our customers stable transmission. The X and Y axis are designed to be fully enclosed for protection against dust. To ensure high precision and durability, we adopt HIWIN linear guide ways, TBI or German I+F ball screws, and Mitsubishi or Yaskawa servo drive system.
Dynamic 5 axis Waterjet Cutting Machine For Sale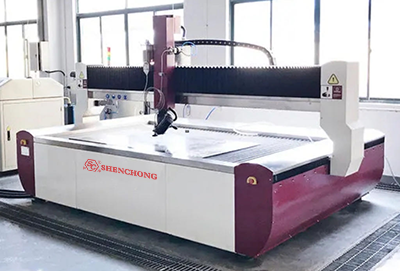 The Dynamic 5-axis waterjet cutting machine is specially designed for cutting marble and granite, which can compensate for 10° cutting angle. It is a bevel cutting machine.
Since water jet cutting is a flexible cutting method, the section of the product cut by the traditional three-axis water jet cutting machine will have a certain inclination. In order to ensure the accuracy of the vertical cutting section, the cutting speed must be reduced. And our 5-axis waterjet cutting machine can ensure the accuracy of the vertical cutting section by compensating the cutting angle without reducing the cutting speed. In this way, it can be used to cut parquet stone, and the parquet floor does not need to be polished, saving time and effort.
Optional Waterjet Cutting Head
Max 5 cutting head
This Max 5 waterjet cutter can cut any angle within ±45°,it solves the traditional problem of water cutting inclination,and achieves 2D/3D cutting easily.
Dynamic 5 cutting head
Our Dynamic 5 water jet cutting machine can ensure the accuracy of vertical cutting section by compensating the 10°cutting angle,without reducing the cuttiong speed.
Multi-head
Double or multiple cutting heads can perform the cutting task with the same track at the same time to improve efficiency greatly.
Waterjet Cutting Machine Standard Configuration
Waterjet Cutting Machine Steel Frame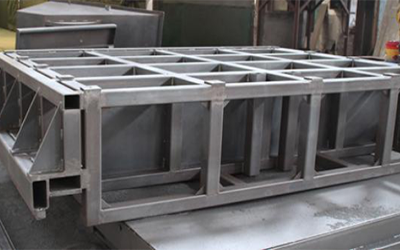 - Steel frames undergo annealingat over 600⁰ to relieve stress.they are built to last years of heavy use withoutdistortion.
- Very stiff and stable base frame
- Stress points analysis
- Usage of high-tech boring machines for extreme precision parts.
YASKAWA Servo Motors & Drives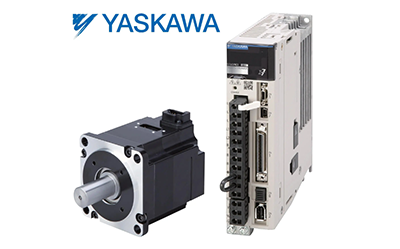 - The Smartline is equipped with cutting edge Germany designed
- YASKAWA servo motors and drives from Japan.
- High-speed EtherCAT communication
- Highly dynamic behaviour
- Brushless three-phase motors
- Flexible motor type selection
Transmission System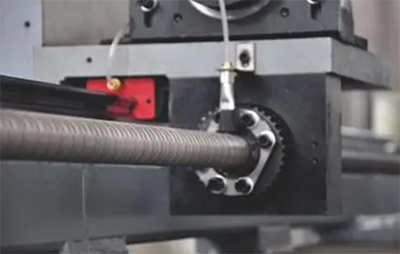 - Waterjet are provided are equipped with constituted by a solid structure in order to assure the best repetitiveness and high precision in axes positioning.
- X ,Y-Axis with HIWIN linear guide and Ball Screw.
- Less noise, greater durability and greater precision.
- Unprecedented positioning repeatability of ±0.05 (optional ±0.01).
High Pressure Pump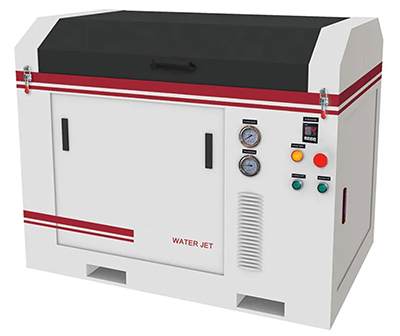 - Control: PLC
- Unique design of this water jet cutting machine makes the installation and the maintenance easier.Stable working pressure to ensure the working efficiency.
- Shifting: electro-hydraulic
- Control Cooling: cooler/oil heat exchanger
- Inlet water filter accuracy: ≤0.45μm
- Oil-return filter accuracy: 20 μm
- Working temp: 0-50°c
- Outlet: UNF 3/8" Cooling in/out-let: NPT1"
- Max orifice size: 0.33mm
- Hypertherm
You are also welcome to check our other cutting machines:
Q&A
Q: Why your waterjet cutting machine price is higher?
A: SHENCHONG CNC waterjet cutting machine feature is design like Europen brand machine.
We always produce high quality level machines that few factories can copy because we have experienced engineers which are limited source in this field.
So if you need to use waterjet cutter to do many cutting work, our machine is a better choice for you.
Q: Can you produce the machine faster?
A: Every customer hope to receive the machine in short days, but high quality level machine is not simply assemble parts together and deliver it to customer. Long-term machine stability depends on strict quality control, and inspection and testing work needs enough time. Shenchong cnc waterjet cutting machine with high quality need enough production time but we will try our best to produce and delivery the machine as quick as possible.
We mainly rely on old customers recommend our machines to others to expand business. The machine quality we produced are best advertisement for us.
Q: How long of your warranty?
A: We offer 1 year warranty. Warranty service costs money if the supplier really do free service. We don't understand how can a company offer cheaper price and longer warranty at same time, unless the supplier just talk about it and play words game. International parts delivery, air ticket…. not cheap at all, as a professional cnc waterjet cutting machine manufacturer, we do spend much money on service after sales, we seriously do as we said.