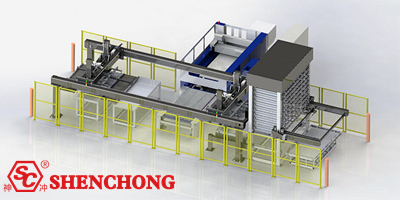 Shenchong automatic flexible production line is suitable for all kinds of laser cutting machines.
There are three types of automatic laser cutting center: cantilever type, double beam truss and single beam truss. It can realize automatic loading and unloading of sheet metal, separation of finished products and wastes, handling and storage of work pieces.
Intelligent Manufacturing Redefine Your Future!
Laser Cutting Automatic Production Line Advantages and differences:
- Saving labor and time
- Safe and efficient operation
- Intelligent detection module for weight and size of metal plate
- Good compatibility
- Suitable for all brands of laser cutting machine
- More accurate and fast monitoring of the entire plant production
- Conducive to perfect staff allocation and cost control
- Laser cutting automatic production line customized according to factory requirements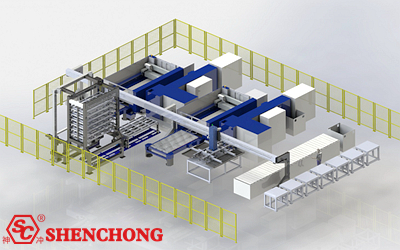 Features:
Unmanned production and flexible laser cutting full automatic production line
- Automatic loading and unloading system of laser cutting machine.
- Work 7 * 24 all day without rest.
- The function of fast feeding and unloading improves the utilization rate.
Intelligent separation and sorting
- With the plate sorting system, automated laser cutting center can realize the automatic separation of finished products and waste materials.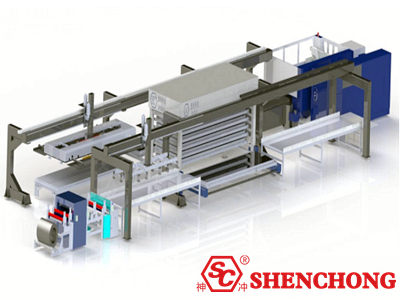 Connect and cooperate with intelligent sheet metal warehouse, robotic bending machine and other CNC equipment to form a complete flexible production line.
- Waste separation and finished product storage achieved by suction cups or forklifts.
- Add the functions of plate thickness measurement and double-layer plate detection.
- Automatically monitor the outbound and inbound conditions of plates.
- Clearly know the reserves of raw materials and the output of finished products.
- Through the intelligent system and related settings, users can even quickly grasp the scrap rate and error rate of the whole production.
- So as to better control the production cost and reduce the loss.