This is a CNC press brake for door and window manufacturing.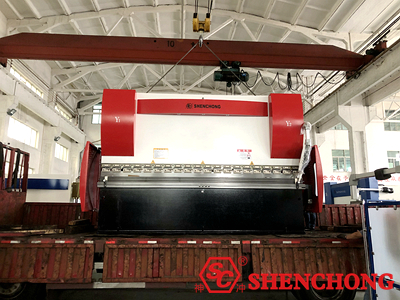 Press Brake Model:
- WEK electro-hydraulic series
- 200Ton 4000mm
- 4+1axis
- ESA 630 Controller
CNC hydraulic Press brake machine for sale is widely used in mechanical equipment, elevator, curtain wall, light or lamp pole, electric pole, door and window manufacturing, cabinet, electric equipment, environmental protection equipment, energy equipment, automobile, aircraft, aerospace, military industry, construction, decoration and many other industries.
We focus on producing automatic CNC hydraulic press brake, hybrid servo press brake and robotic press brake. New cost-effective CNC hydraulic press brake machinery means higher automation level, which can help to save your working time and labor cost, enhance your enterprise image and strength, and bring you great benefits!