Cutting and Bending Flexible Manufacturing System for sheet metal is from raw material to finished product.

1. Sheet Metal Cutting and Bending Flexible Production Line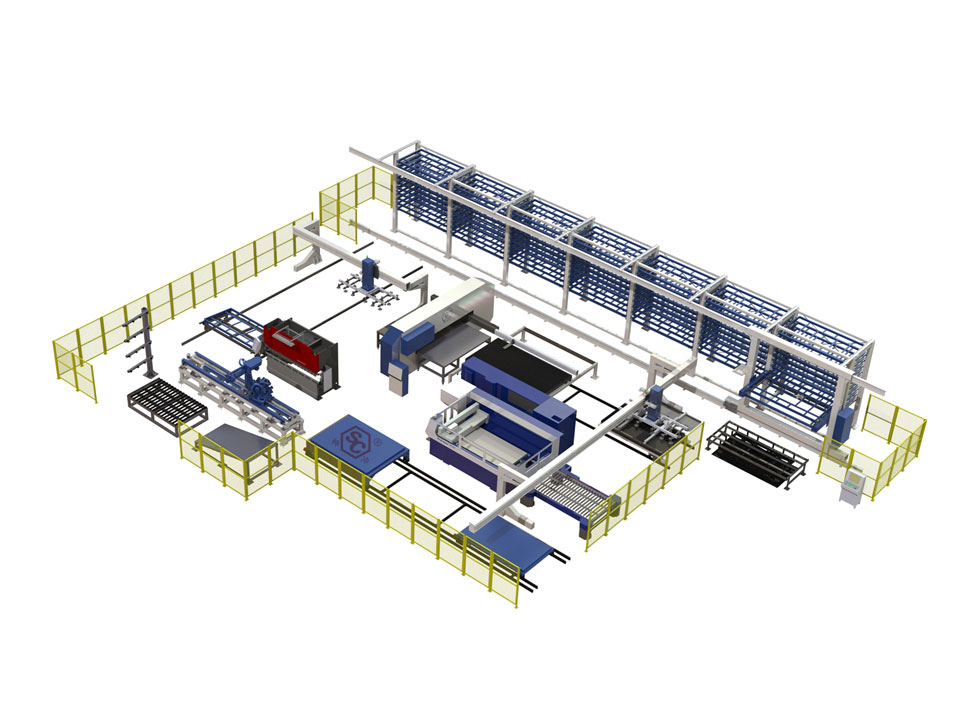 Cutting bending line is a complete and flexible solution to obtain forming parts automatically from raw materials. Directly from the metal plate or coil, it can be cut by shearing, stamping or laser. And then, the parts can be directly transferred to CNC plate bending machines or robotic press brake automatic unit. These are fully customized solutions designed to provide the required productivity and flexibility for each customer.
2. Characteristics of metal plate cutter and bender automated manufacturing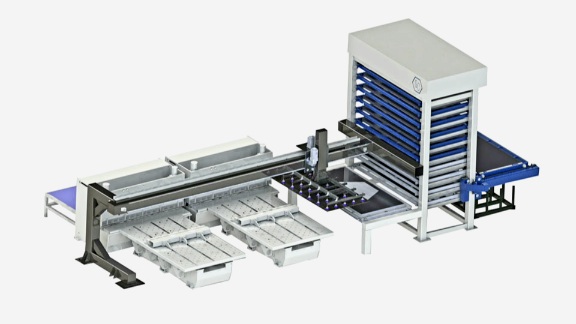 - From raw materials to finished products in one production system
- Fully customized cut and bend line solutions
- Minimum operator intervention
1) Combination of automatic cutting and bending flexible manufacturing technology
Through the combination of technology in a production line, Wuxi Shenchong provides an ideal solution for all the demanders.
2) Integration with production management system
The latest generation of cutting and bending flexible manufacturing technology production line software allows interaction with different production management systems.
SHENCHONG specializes in the production of high-precision, high-speed CNC machine tools and automation equipment, which can improve production and better use of raw materials.
We integrate different metal processing processes into one production line to realize smooth, stable, fast and user-friendly automatic production. This simplifies the process and provides a more efficient solution. We believe that this integration is the key to optimizing customer output and reducing production time of final products, so as to improve logistics.
Our professional team works with our customers to analyze their needs and provide the most effective solutions from the perspective of production, which is famous for its various special and customized solutions.