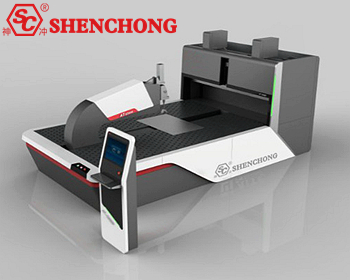 After technical research, Shenchong have developed a servo electric panel bending center with international level. The automatic bending speed is only 0.2 seconds per knife. The comprehensive average efficiency can reach more than 3 times of the common CNC bending machine of the same specification. For the enterprise to save a lot of labor and mold costs.
The panel bender equipment can automatically fold up and down according to the bending process to realize the combined bending of arc, dead edge and various angles.
Intelligent flexible electrical panel bender machine bending sheet metal does not require a mold and can bend various complex shapes. Complex shapes that can be folded into various combinations such as right angles, non right angles, arcs, up and down folds.
Applied in the field of metal forming for different industries and workpieces. The bending center is equipped with a pure electric servo system, which replaces hydraulic drive and has the advantages of environmental protection, fast speed, high accuracy, and maintenance free.
Intelligent Manufacturing Redefine Your Future!
CNC Automatic Bending Center Features:
- The main body of servo electric panel bender is welded with high strength steel plate.
- Fast speed.
- Rapid prototyping of workpieces with high consistency.
- Low power consumption.
- Simple daily maintenance and low cost.
- High degree of automation. Easy to operate. Low demand for labor.
- Stable structure and long service life.
- Heat treatment to remove internal stress.
- Strong rigidity, heavy tonnage, ensure long-term stability of machine tool accuracy.
- Improve the bending accuracy, reliability and durability of the machine tool.
Sucker type panel bending center: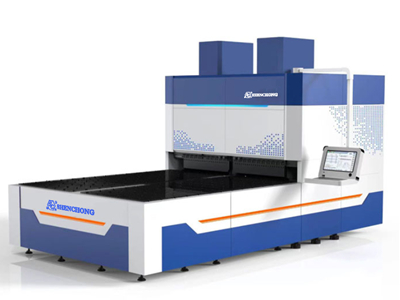 Pressure arm panel bending center: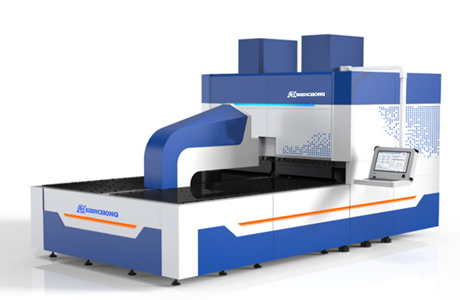 - Industry 4.0 architecture, which can be smoothly upgraded.
- No need for molding. Complex shapes (right or non right angles folded up or down, etc.) can be freely designed and produced at any time.
- Suitable for a wide range of materials, mainly stainless steel, cold rolled sheet, and aluminum sheet.
- Compatible with various loading and unloading methods: manual loading and unloading, truss robot loading and unloading, and mechanical arm loading and unloading are all optional.
- The automatic bending center has rich software and hardware interfaces, which can connect with conventional mechanical arms on the market. The specific selection can be based on the actual needs of the demand side.
- The control system achieves true nine axis (11 axis) concurrent linkage. Smooth bending movements. High mechanical operation synergy.
- The cnc panel bender eccentric load detection system, eccentric load follow-up system, and thick plate detection system can effectively protect the machine, protect the workpiece, and reduce workpiece waste.
- The cloud based operation and maintenance management system can monitor the operation of machines in real-time.
- The human-machine interface is friendly, easy to understand, and programming is flexible.
- For workpieces with non-standard dimensions, different positioning benchmarks can be selected based on the shape of the workpiece. Control the cutting error of the sheet metal at the first bending edge to ensure the accuracy of the formed dimensions.
Automatic Bending Center Advantages and differences:
Intelligent flexible panel bending center is a high-tech product developed and produced for the sheet metal industry to improve production efficiency, reduce labor intensity, and enhance corporate image.
- Flexible automatic panel bending center for sale can work independently and efficiently produce various specifications of parts.
- The universal mold can be adjusted automatically according to the size set by the program without any adjustment time, which ensures the safety of operators and the quality of products.
- The positioning process is only performed once at the beginning. From the beginning of the cycle to the completion of machining, the bending plate and the rotating structure remain unchanged. 0.01 degree resolution ensures high production and flexibility.
Compared with hydraulic solutions, energy consumption and carbon dioxide emissions are reduced by 64%.
Compared with traditional hydraulic benders, the maintenance cost is 65% lower.
Productivity can be maximized without skilled operators.
Compared with manual bending machine and manipulator bending machine, it has higher productivity and faster programming efficiency.
Excellent bending machine precision and surface quality and high repeatability.
The parts to be processed are transferred from the external worktable to ensure the safety of the operator.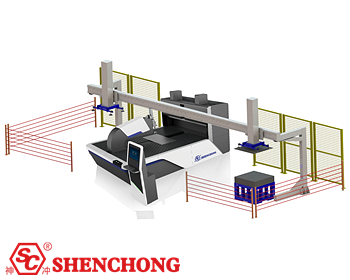 Eletrcial Panel Bender Configurations:
Machine Frame:
The frame undergoes precise finite element stress analysis and adopts a stable circular radiating triangular interconnection design. After strict material analysis, high-quality QT500-7 and HT250 grade or higher castings were selected. Based on scientific principles of motion mechanics, the design of the main board and internal ribs of the aircraft body is reasonable, greatly ensuring the overall stability of the aircraft under high tonnage force.
The bender machine frame adopts a high-precision temperature control furnace and undergoes a tempering heat treatment process according to the temperature curve corresponding to the material. Perform full frequency vibration aging treatment for a sufficient period of time to release internal stress, ensure long-term use invariance, and ensure the stability of the system's comprehensive accuracy.
The installation surfaces and holes of the body guide rail, screw, positioning turntable, transmission mechanism, etc. are completed through one-time clamping and processing by a large CNC floor boring machine. Ensure the flatness, parallelism, perpendicularity, and assembly accuracy of each machining surface, and improve the machining accuracy of the equipment.
Design different fixtures for different workpieces and use high-precision multi-axis machining centers to process the workpieces, ensuring consistency in accuracy before and after clamping.
For welded components, whether large or small, carbon dioxide shielded welding is used throughout the entire welding process. The welding area adopts a full welding process to ensure that the welding process of the welded parts is firm and beautiful.
For each workpiece, a high-precision micrometer U-meter is used, combined with a marble platform and a marble square ruler with a lifespan of tens of millions of years, to accurately measure each workpiece. Strictly control the processing quality of each workpiece to ensure that the assembly accuracy of the entire machine meets the standards of high-precision machine tools.
Servo system:
Adopting a pure electric servo full closed-loop system. The system supports a maximum of 16 axis concurrent linkage, with the actual use of 9 axis (11 axis), which is truly 9 axis (11 axis) concurrent linkage. Smooth bending movements. The mechanical operation has high synergy and can smoothly achieve the combination of various complex actions.
The overall work efficiency is very high. The daily maintenance workload is very low. Equipped with a complete machine self-lubricating system. When the oil level is lower than the specified value, the system will automatically alarm. Simply follow the program prompts to add lubricating grease.
Feeding system: (multiple options available)
The suction cup feeding method has obtained a utility model patent. Simple and convenient. Operational safety.
Workbench:
Negative pressure suction cup loading and unloading system. Adopting patented technology, it can achieve 360 ° rotation at will. The loading and unloading operation is simple, greatly improving the safety of operators.
Partial load detection system:
If there is a foreign object below the pressure knife or if the workpiece is not qualified, causing bias load, the bias load system will issue an audible and visual alarm and immediately stop operation. Avoid wasting workpieces and causing damage to the machine.
Partial load servo system:
When the sheet deviates from the center of the tool and is folded, the system can automatically adjust the motor output torque to achieve synchronization between the two motors. Ensure the folding effect and protect the machine tool from damage.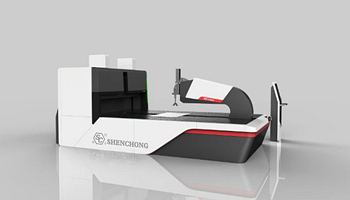 Plate thickness detection system:
In fact, if the thickness of the material exceeds the set thickness range, the system will generate an audible and visual alarm and immediately stop operation. Effectively avoiding workpiece waste while avoiding damage to the machine.
Cloud operation and maintenance management interface:
You can use mobile mini programs to monitor the operation status of devices anytime and anywhere, understand the actual operation status of devices, and count the number of production workpieces during various time periods.
Programming software:
Easy to learn, foolproof operation. Real time display of the edited workpiece shape. The self inspection system can predict in advance whether the edited program is correct. Avoid workpiece waste and effectively protect equipment.
Control system:
Adopting an intelligent bending CNC system developed through collaboration. This system runs on Microsoft Windows 7 or higher operating systems. The intelligent bending CNC system is based on traditional machine tool control commands and has a customized and complete command control protocol, making control more convenient and real-time.
The programming method of the intelligent bending CNC system uses intuitive and concise table format programming. Functionally, it supports complex actions such as up pressing dead edges, down pressing dead edges, and arcs that traditional bending machines cannot form in one step.
Auto Panel Bending Center Applications:
The intelligent bending center has been widely applied in various industries such as file cabinets, electrical cabinets, tool cabinets, kitchenware, vehicles, ventilation, air conditioning, purification, education, experimental equipment, etc., greatly improving the production efficiency and consistency of sheet metal products, reducing factory operating costs, and receiving unanimous praise from customers.
Shenchong CNC bending center is all servo driven, which can save energy and reduce consumption and reduce the cost of use.
The size of the processed plates is 1400x1400mm and 2000mmx1500mm.
Control X, Y, C, V1, V2, Z1, Z2, W1, W2 and P for 10 axes.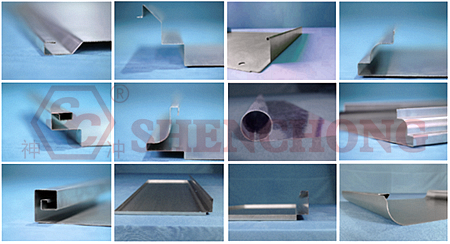 Bending plate thickness range:

(Customized according to customer plate)
| | |
| --- | --- |
| Material properties | Maximum thickness (mm) |
| Stainless steel (SS) | 0.3-1.0 |
| Aluminum plate (AL) | 0.3-3.0 |
| Carbon steel (MS) | 0.3-1.5 |
SHENCHONG Automatic Bending Center FAQ:
Q: How to get an accurate electrical panel bender price from SHENCHONG?
A: Every customer can get electrical auto bending center price from us. Please provide us the details of your sheet material, max thickness and max width, what kind of machine do you want to connect. Shenchong sheet metal panel bending machine can not only connect with loading and unloading system or sheet metal storage system, but also it can connect with any other sheet metal processing machine. We have our own engineer team to design the technical propsal for you. Also, it is best to provide us your factory site space, and we will try best to design the most suitable technical proposal for you.
Q: What's the shipping cost from China to your country?
A: We can send machine to your port or door address by sea or railway. please kindly tell us your nearest port or address with postcode. we have reliable shipping agent to insure the safe convenient and time delivery. SHENCHONG is a professional cnc panel bending center manufacturer, we will provide the best shipping proposal.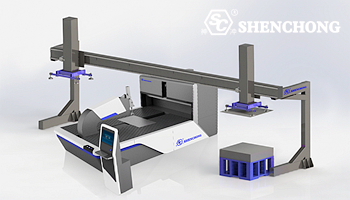 Q: Do you offer teaching & training?
A: Yes, after our engineers install and adjust the automatic panel bender for your whole production line, they will also teach your workers how to operate the machine and how to do the daily maintenance.
Q: Do you offer after sales service?
A: Yes, during the guarantee period, Shenchong responds within 60 minutes after receiving the customer's failure notice. If the on-site service is required, we appoint professional and technical personnel to provide services such as consulting, maintenance and replacement of parts, and timely fill in the maintenance report (including the maintenance report (including the maintenance report (including The cause of failure, treatment and buyer's opinions, etc.).
SHENCHONG will remotely guide the customers in the maintenance and repair of all equipment and software of the project at the 6th and 12th months after the completion of project delivery.
Wuxi Shenchong has senior research and development capabilities and a strict user management system. The flexibility of the system can meet the different needs of a large number of customers to the greatest extent. During the warranty period of the equipment, any malfunction caused by the quality of the equipment itself. Our company is responsible for free component replacement or maintenance. Except for conventional consumables (such as suction cups) and those who are responsible for user violations. Provide lifelong technical support.
For each device, our company will establish a unique "user profile" with a code to track and record the relevant information of users using the device. Our company will promptly notify customers of software upgrades, except for new requirements. We provide free daily software upgrade services.
During the equipment operation period, regular customer visits are conducted to understand the operational status of each device. Check the equipment, eliminate potential hazards, and guide customers in maintenance and upkeep. At the same time, we will also understand the operation status and maintenance status of each device in various ways, provide timely suggestions, and ensure efficient, low-cost, and trouble-free operation of each device.
Click here to know:
Front Feeding Hydraulic Guillotine Shear Machine