Automatic Electric Panel Bender For Sale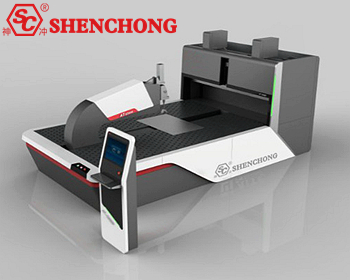 After technical research, Shenchong have developed a servo electric panel bending center with international level.
The automatic bending speed is only 0.2 seconds per knife. The comprehensive average efficiency can reach more than 3 times of the common CNC bending machine of the same specification. For the enterprise to save a lot of labor and mold costs.
The panel bender equipment can automatically fold up and down according to the bending process to realize the combined bending of arc, dead edge and various angles.
Intelligent Manufacturing Redefine Your Future!
CNC Bending Center Features:
- The main body of servo electric panel bender is welded with high strength steel plate.
- Stable structure and long service life.
- Heat treatment to remove internal stress.
- Strong rigidity, heavy tonnage, ensure long-term stability of machine tool accuracy.
- Improve the bending accuracy, reliability and durability of the machine tool.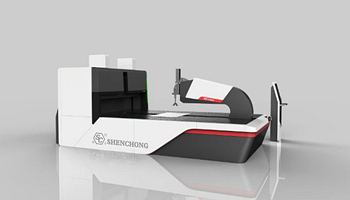 Automatic Bending Center Advantages and differences:
- Flexible automatic panel bending center can work independently and efficiently produce various specifications of parts.
- The universal mold can be adjusted automatically according to the size set by the program without any adjustment time, which ensures the safety of operators and the quality of products.
- The positioning process is only performed once at the beginning. From the beginning of the cycle to the completion of machining, the bending plate and the rotating structure remain unchanged. 0.01 degree resolution ensures high production and flexibility.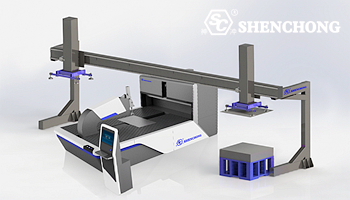 Compared with hydraulic solutions, energy consumption and carbon dioxide emissions are reduced by 64%.
Compared with traditional hydraulic benders, the maintenance cost is 65% lower.
Productivity can be maximized without skilled operators.
Compared with manual bending machine and manipulator bending machine, it has higher productivity and faster programming efficiency.
Excellent bending machine precision and surface quality and high repeatability.
The parts to be processed are transferred from the external worktable to ensure the safety of the operator.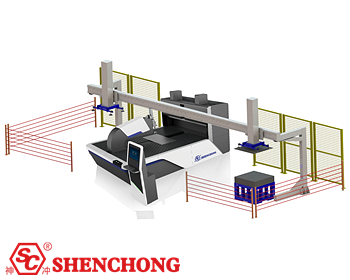 Applications:
Shenchong CNC bending center is all servo driven, which can save energy and reduce consumption and reduce the cost of use.
The size of the processed plates is 1400x1400mm and 2000mmx1500mm.
Control X, Y, C, V1, V2, Z1, Z2, W1, W2 and P for 10 axes.
Bending plate thickness range:

(Customized according to customer plate)
| | |
| --- | --- |
| Material properties | Maximum thickness (mm) |
| Stainless steel (SS) | 0.3-1.0 |
| Aluminum plate (AL) | 0.3-3.0 |
| Carbon steel (MS) | 0.3-1.5 |
Click here to know:
Front Feeding Hydraulic Guillotine Shear Machine