After the epidemic, with the arrival of the "resumption of work", some enterprises that planned smart factories in advance and equipped with corresponding automation equipment took the lead in resuming production and operation.
In the process of fighting against the COVID-19, more and more enterprises began to think about the significance of automation and intelligence. More and more enterprises have decided to adopt robots and automation equipment.
Wuxi Shenchong ABB 500Kg Robot Bending Cell is officially put into operation in the customer factory. The customer is an intelligent machinery manufacturing company.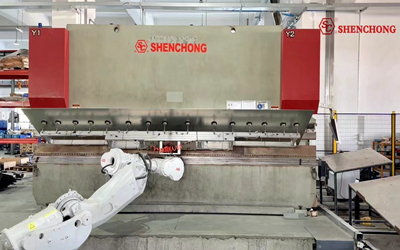 1. Production Requirements and Problems
The customer's requirement is to bend a piece of stainless steel plate 5.2m long, 3m wide and 200kg in weight. It is required six bends.
Click here know more about: SHENCHONG Robotic Press Brake Case: ABB 500Kg Robot Bending Cell For Sheet Metal
2. Introduction of Robotic Bending Cell
After a month of adjustment, the ABB robotic press brake bending cell has been put into production.
The previous manual bending speed is one hour to complete a plate. In comparison, the efficiency has been improved significantly. Only one worker is required to operate the whole bending production cell, which greatly reduces the company's labor cost.
3. Leading Sheet Metal Manufacturing Into New Era - Automation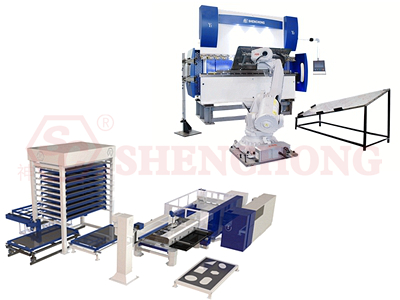 The sheet metal processing industry, as a cornerstone of manufacturing industry, is not only the product of contemporary human scientific and technological civilization, but also an important driver of modern manufacturing industry.
Advanced sheet metal processing and manufacturing technology originates from the development of modern science and technology, and is also applied to the achievement of modern science and technology.
As a professional manufacturer of sheet metal processing equipment, Shenchong believes that without the development of modern science and technology, there would be no advanced CNC sheet metal processing. Without modern sheet metal processing technology, modern advanced manufacturing industry cannot be realized.
Let intelligent manufacturing redefine your value! Liberate and develop productive forces and lead the future industry 4.0.