1. About Wuxi Shenchon

g CNC Press Brake Manufacturer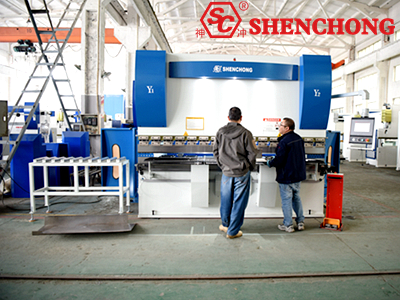 Founded in 2002, Wuxi Shenchong Forging Machine Tool Co., Ltd. is a company specializing in the production of plate bending machines, plate shears, rolling machines, and other metal sheet metal processing machinery. The company has a group of engineering and technical personnel with rich professional knowledge and the ability to independently develop and design new products.
The company has established a complete pre-sale, in-sale and after-sales service system. The company has set up more than 20 distribution agencies overseas, and its products have been exported to 56 countries and regions. Serving customers to create a first-class brand is the company's goal. The perfect manufacturing process is the company's quality assurance for Shenchong machine tools.
2. Egypt Customer Order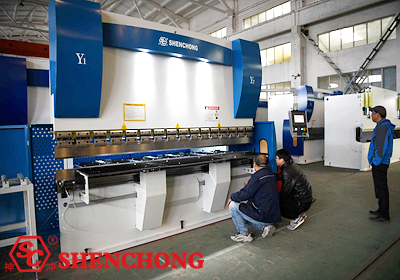 Shenchong press brake machines have successfully entered the Egyptian market. We have long-term cooperative distributors in Egypt. In March 2023, Egyptian customer ordered an automatic press brake bending machine for cable tray.
3. Egypt CNC Press Brake Configuration
- WEK CNC hydraulic series
- 160TON 3200MM
- ESA S630 CNC controller

* High-definition 10-inch TFT color touch screen
* Built-in PLC
* 2D graphics programming
* Expansion length calculation
* Graphic upper and lower molds, support multilateral molds, telescopic molds, arc molds, goose-neck molds and other molds
* Graphic programming automatic and manual optimization
* Support simulated bending
* Support graphic or numerical arc bending
* Support dual-machine linkage function, no need to purchase additional synchronization card
* The form-filling programming mode of real-time automatic check, automatic calculation of bending and compensation force
* Manual bending items (single-step bending, no program interruption)
* All programs, molds, and parameters can be saved in the local memory or U disk; these data can be uploaded to other CNC or PC via U disk
* Special functions such as user-defined alarm information function
* Provide programming function of control axis and other auxiliary functions
* It can drive hydraulic shaft with proportional valve or servo valve, AC/DC servo driver, AC motor with frequency converter or without frequency converter, and can drive the most common field bus (ESALINK...)
* Interface connection of front support, thickness detection, angle measuring instrument and manipulator
* Safety PLC communication function (PILZ, LAZER SAFE)
- Axis ( 4+V ): Y1, Y2, X, R+V
Y1, Y2 axis-control the numerical control axis of the cylinders on both sides. The X axis controls the front and back of the back gauge. R axis controls the gauge moving up and down. And the V axis worktable is mechanically compensated by CNC controller.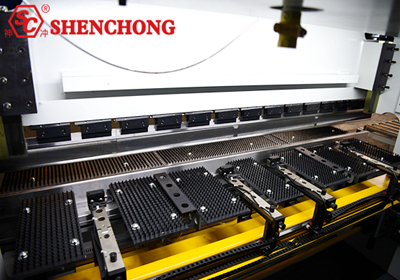 - Cable Tray Automatic Bending Press Brake Front support(option)
With cable tray automatic bending front support, you can obtain automatic bending of cable tray sheet metal workpieces. Features: adopt magnetic positioning, automatic side discharge.